Match 3 games for Windows
Matching games are the best way to relax after a tough day because even in timed mode they require almost no concentration. However memory match games, mahjong and solitaire puzzles are quite popular, match three is definitely the primary genre in this category. Best match 3 games like Bejewelled and Gem Slider have lots of clones and are sometimes even used to describe this type of games. Today many match 3 puzzles offer users to choose the game mode they prefer (swap, group or chain) or combine different techniques and goals. For instance, a user is supposed to drop the token to the bottom of the play field, drag it along the marked path or engage in a battle.
Thus, the legendary Puzzle Quest gave birth to the genre of Match 3 RPG, featuring an incredible adventure behind the basic game mechanics. Other game hit series, Jewel Quest and Fishdom, display the trend to enrich the playing experience with an interactive storyline or by introducing simulation and hidden object elements to tile matching gameplay. Download free match 3 games, enjoy them during 1-hour trial and order the registration code to the title you wish to continue playing. It's that simple!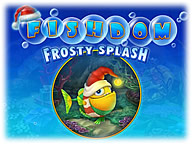 Fishdom:
Frosty Splash
Use your imagination to recreate the nippy and fun atmosphere of winter in your tank. Earn money as you complete challenging match-3 levels and use it to buy festive fish and winter-themed decorations!

The Treasures of Montezuma 3
Match tokens to unlock incredible riches in The Treasures of Montezuma 3! With Casual and Timed modes to enjoy, 160 levels to beat, and dozens of mind-bending mini-puzzles to solve, you could be in the jungle for months!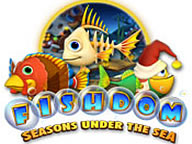 Fishdom:
Seasons Under the Sea
If you are looking for a holiday mood, this game is for you! Quirky tropical fishes, beautiful underwater kingdom, interesting puzzles will be a great gift, that will make you feel happy! Dive into the world of fun in this exciting game!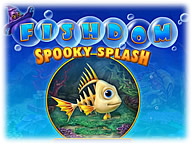 Fishdom Spooky Splash
Build up your spooky Fishdom! Complete addictive tile-swapping levels to earn cash and then use it to buy quirky fish, boo-tiful ornaments and accessories and create a spooktacular aquarium of your dreams! Get splashed with Fishdom fun!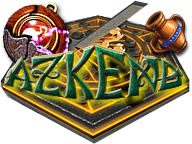 Azkend
The relic your archaeological team uncovered is more powerful than originally thought. For starters, it's cursed! Now it's up to you to solve puzzles on your quest to reach the Temple of Time and lift the curse.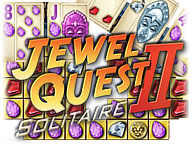 Jewel Quest Solitaire 2
The adventure continues! Join Emma as she travels into the depths of Africa to find her missing husband, Jewel Quest's hero, Rupert. Experience an all new solitaire card playing adventure in Jewel Quest Solitaire 2!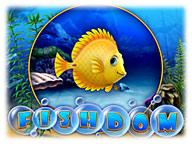 Fishdom
Build up and develop your Fishdom! Progress through challenging boards and solve immersive puzzles to earn cash. Use the money to buy eye-candy fish, attractive ornaments and accessories and create an award-winning virtual aquarium of your dreams.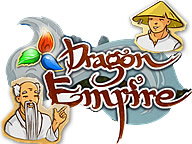 Dragon Empire
Realize your dream of building an ideal empire!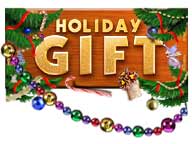 Holiday Gift
Explore 4 game modes, each with its own addictive qualities, Get pass 40 levels in Adventure, solve 100 fairy puzzles and get charge best mood!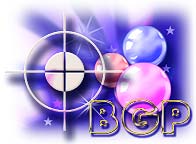 Bubble Golden Pack Deluxe
Match the colors and pop the bubbles. Those games are as addictive as Tertris and even more fun!

ColorTrail
Help Wanda restore the colors of Colorland that were taken away by the evil wizard Mervin!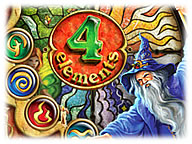 4 Elements
The ancient kingdom is in trouble! The magic of the four elements that kept it running has been corrupted and the altars no longer yield the energy of life. Unlock 4 ancient books of magic and restore their power to bring back peace and prosperity.