Match 3 games for Windows
Matching games are the best way to relax after a tough day because even in timed mode they require almost no concentration. However memory match games, mahjong and solitaire puzzles are quite popular, match three is definitely the primary genre in this category. Best match 3 games like Bejewelled and Gem Slider have lots of clones and are sometimes even used to describe this type of games. Today many match 3 puzzles offer users to choose the game mode they prefer (swap, group or chain) or combine different techniques and goals. For instance, a user is supposed to drop the token to the bottom of the play field, drag it along the marked path or engage in a battle.
Thus, the legendary Puzzle Quest gave birth to the genre of Match 3 RPG, featuring an incredible adventure behind the basic game mechanics. Other game hit series, Jewel Quest and Fishdom, display the trend to enrich the playing experience with an interactive storyline or by introducing simulation and hidden object elements to tile matching gameplay. Download free match 3 games, enjoy them during 1-hour trial and order the registration code to the title you wish to continue playing. It's that simple!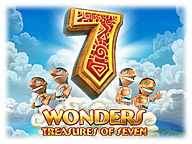 7 Wonders Treasures of Seven
Match runes to break blocks and uncover the lock and keystone for each round. Rotate the cube face to move your keystone along the pathways you've created to reach each level's lock and conquer all six sides! Build all nine amazing wonders.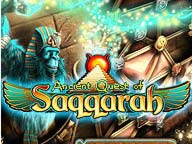 Ancient Quest of Saqqarah
Restore the ruined temples in an ancient tournament of divine puzzles! Take part in the Ancient Quest of Saqqarah and descend deep below the sands to the magical underground oasis filled with puzzles, treasures and mysteries!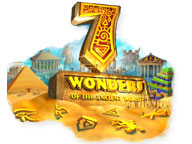 7 Wonders of the Ancient World
Travel through the enchanting Mediterranean islands to the glory of ancient Greece as your voyage continues. If your aim is sure and will strong, your eyes will behold what none have ever seen - all of the Seven Wonders of the World!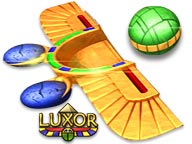 Luxor
Great thrilling adventures through ancient cities of Egypt are waiting for you. Challenge your reaction, playing and shooting skills. Egiptian Gods will never share their secrets with those who can not pass their puzzles. Get ready!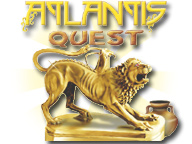 Atlantis Quest
Take a trip to Ancient Greece, Babylon, Carthage, Egypt and Rome in the search for one of the greatest mysteries of all time - the lost island of Atlantis. A great storyline will keep you playing for days on end!

Babylonia
Journey to the ancient land of Babylon as you explore a spellbinding match-three paradise! Match alluring flowers across 150 amazing levels, then test your green thumb as you restore the legendary Hanging Gardens to their former majestic glory!

Atlantis Sky Patrol
It's your job to take flight and knock out more than 100 doomsday devices that have been planted around the world. Shoot colorful marbles to knock out the antihuman devices and save the world!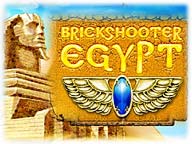 Brickshooter Egypt
A totally new brain-teasing puzzle experience across 60+ exciting levels with stunning graphics and amazing sound is what Brickshooter Egypt has to offer. Crack the intriguing puzzles of the past and unlock the secrets of the pharaohs!

Call of Atlantis
Set out on an exciting new quest around the ancient lands of the Mediterranean in this unique mix of Match-3, Hidden Object and Adventure genres. Collect seven mysterious crystals of power to appease Poseidon and save the legendary continent!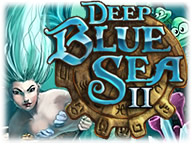 Deep Blue Sea 2
Dive in to Deep Blue Sea 2 and discover the secrets of Avalonia, an underwater world that needs your help to be fully restored. Collect powerful upgrades and awesome powerups as you make your way through an engaging storyline in Deep Blue Sea 2!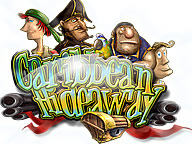 Caribbean Hideaway
Take a nautical trip to the beautiful Caribbean and find your very own tropical hideaway, me hardy! Experience six different scenarios while searching the ocean blue for your kidnapped love, Ruby Barnacle! Yarrr!!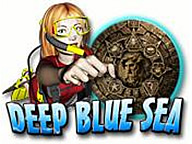 Deep Blue Sea
Dive into the Deep Blue Sea for treasure, adventure and fun in an underwater world! Get lost in the intriguing story of the aquatic people of Avalonia as you discover the scattered fragments of their Sacred Amulets. Uncover the mystery of Avalonia!