Match 3 games for Windows
Matching games are the best way to relax after a tough day because even in timed mode they require almost no concentration. However memory match games, mahjong and solitaire puzzles are quite popular, match three is definitely the primary genre in this category. Best match 3 games like Bejewelled and Gem Slider have lots of clones and are sometimes even used to describe this type of games. Today many match 3 puzzles offer users to choose the game mode they prefer (swap, group or chain) or combine different techniques and goals. For instance, a user is supposed to drop the token to the bottom of the play field, drag it along the marked path or engage in a battle.
Thus, the legendary Puzzle Quest gave birth to the genre of Match 3 RPG, featuring an incredible adventure behind the basic game mechanics. Other game hit series, Jewel Quest and Fishdom, display the trend to enrich the playing experience with an interactive storyline or by introducing simulation and hidden object elements to tile matching gameplay. Download free match 3 games, enjoy them during 1-hour trial and order the registration code to the title you wish to continue playing. It's that simple!

ColorTrail
Help Wanda restore the colors of Colorland that were taken away by the evil wizard Mervin!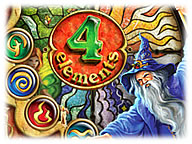 4 Elements
The ancient kingdom is in trouble! The magic of the four elements that kept it running has been corrupted and the altars no longer yield the energy of life. Unlock 4 ancient books of magic and restore their power to bring back peace and prosperity.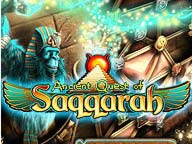 Ancient Quest of Saqqarah
Restore the ruined temples in an ancient tournament of divine puzzles! Take part in the Ancient Quest of Saqqarah and descend deep below the sands to the magical underground oasis filled with puzzles, treasures and mysteries!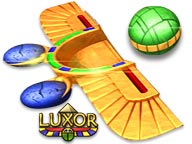 Luxor
Great thrilling adventures through ancient cities of Egypt are waiting for you. Challenge your reaction, playing and shooting skills. Egiptian Gods will never share their secrets with those who can not pass their puzzles. Get ready!

Babylonia
Journey to the ancient land of Babylon as you explore a spellbinding match-three paradise! Match alluring flowers across 150 amazing levels, then test your green thumb as you restore the legendary Hanging Gardens to their former majestic glory!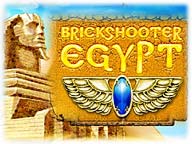 Brickshooter Egypt
A totally new brain-teasing puzzle experience across 60+ exciting levels with stunning graphics and amazing sound is what Brickshooter Egypt has to offer. Crack the intriguing puzzles of the past and unlock the secrets of the pharaohs!