Match 3 games for Windows
Matching games are the best way to relax after a tough day because even in timed mode they require almost no concentration. However memory match games, mahjong and solitaire puzzles are quite popular, match three is definitely the primary genre in this category. Best match 3 games like Bejewelled and Gem Slider have lots of clones and are sometimes even used to describe this type of games. Today many match 3 puzzles offer users to choose the game mode they prefer (swap, group or chain) or combine different techniques and goals. For instance, a user is supposed to drop the token to the bottom of the play field, drag it along the marked path or engage in a battle.
Thus, the legendary Puzzle Quest gave birth to the genre of Match 3 RPG, featuring an incredible adventure behind the basic game mechanics. Other game hit series, Jewel Quest and Fishdom, display the trend to enrich the playing experience with an interactive storyline or by introducing simulation and hidden object elements to tile matching gameplay. Download free match 3 games, enjoy them during 1-hour trial and order the registration code to the title you wish to continue playing. It's that simple!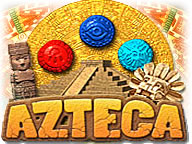 Azteca
Azteca is a great match-3 game for all puzzle fans. Enter the world of the ancient Aztecs! Retrieve long forgotten wisdom for king Ixtos. But the knowledge is well hidden!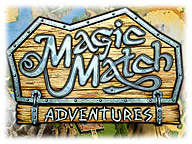 Magic Match Adventures
Magic Match Adventures takes the addictive Magic Match gameplay and pairs it with a unique simulation where each match you create will not only give you special powers and magic spells, but will help repair the imp villages and restore peace.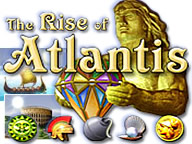 The Rise of Atlantis
Find a way to bring the legendary continent of Atlantis back to the surface and restore it to its might. Enjoy extraordinary puzzle game with spectacular new features, handy bonuses and explosive power-ups you set out on an adventurous quest!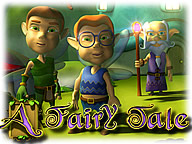 A Fairy Tale
When a giant menace threatens the village, the young faeries Delfbert, Wilf and Angelica set out on a journey to save their home! Join them on their quest through 100 puzzling levels of stunning graphics and magical music that will fill you with wond

Discovering Nature
Travel the world and help Professor Jane Pinckleport to put an end to a deadly virus, which is a great threat to the whole animal kingdom. Begin the exciting adventure of a lifetime with Discovering Nature!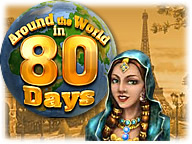 Around the World in 80 Days
You only have 80 days to circumnavigate the globe. Think that sounds easy?Travel back in time to the late 19th century and get ready for spectacular adventures on land, sea and air. Use the unique chance to visit four continents.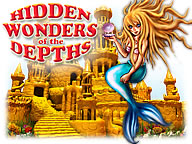 Hidden Wonders of the Depths
Hidden Wonders of the Depths is a new and exciting action puzzle which combines unique match-3, mahjong, collapse and hidden object game elements with more than 210 delightfully aquatic levels! Welcome to this magical, wonderful world!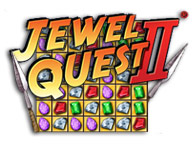 Jewel Quest 2
It's a story of adventure, love and betrayal! Join Professor Pack on the ultimate jewel matching quest across the world's richest continent! Safari, Zimbabwe ruins and Victoria Falls await for you! The adventure is up to you!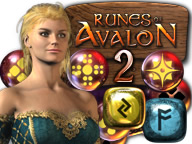 Runes of Avalon 2
Welcome to the once glorious empire of Avalon, now clouded by the darkness of the evil Morganna's spells. After defeating Morganna in an intense magical battle, Evelyne, the protector of Avalon, must now cleanse Avalon from the dark curse!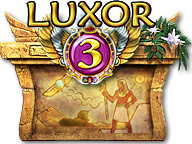 Luxor 3
Luxor 3, the next smash hit in this awe-inspiring series, takes you on an ethereal journey where your match-three skills are used to battle the power-hungry god of Chaos! The Battle for Eternal Afterlife begins here, with Luxor 3!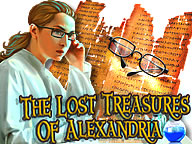 The Lost Treasures of Alexandria
A mystery is buried within the sands of time and it's waiting to be discovered. Join the adventure of Christine, an Archeologist, whose amazing discovery begins a fun-filled journey through intriguing environments of ancient and modern times.