Strategy games for Windows
Harvest crops and develop your business empire as you play best simulation games and time management games for PC. While cooking and farming games are considered the most popular simulation games for girls, tycoon games are somewhat any casual games addict reverts to from time to time. Due to considerable popularity this genre it has gradually acquired a lot of trends. For example, in resource management games like Royal Envoy or Kingdom Chronicles you have to think of few steps in advance to complete all tasks playing against the time.
Very often time management gameplay merges with other casual games mechanics. Thus, Gardenscapes series is a striking example of hidden object simulation games, and Fishdom represents a Match 3 sim title. Explore our constantly increasing collection of building games, restaurant simulators, virtual pet caring and much more. Many premium business games are also available online, so, drop in our web games section to play free time management games, download the titles you enjoy and don't forget to rate them!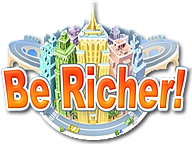 Be Richer!
You have a real chance to become a star of the real estate market in this exciting game, a cross of time management and simulation genres! Extract your profits by developing the land, construct new buildings, and always keep your tenants happy!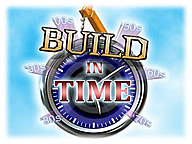 Build-in-Time
Bulldoze and build your way through the American past, from the 1950's to the 2000s! Travel to the 50's and back again in your action-filled quest to become the Craftsman of the Century!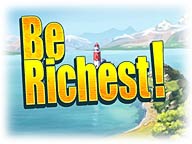 Be Richest!
Find out if you have what it takes to Be Richest!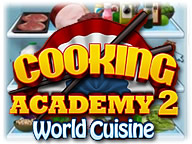 Cooking Academy 2:
World Cuisine
Welcome to the World Culinary Workshop! Cooking Academy 2 will put you in the kitchens of restaurants from all corners of the globe!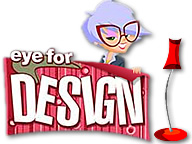 Eye for Design
After attending the most prestigious interior decorator academy in Paris, and graduating at the top of her class, Halle is ready to take the next step; starting her own business!Design dream homes for Halle's stylistically demanding clientele!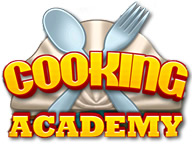 Cooking Academy
Grab your oven mitts and don your Chef's Hat! Cooking Academy is the game that places you in the kitchens of a prestigious culinary school! From Pancakes to Creme Brulee, prepare over 50 different recipes!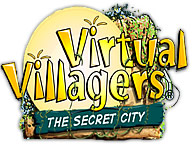 Virtual Villagers:
The Secret City
Embark on a journey with a group of adventurous villagers in their quest to populate a new part of the mysterious island of Isola! Land on the hidden shores of the northern side of the island and explore what was once a secret city.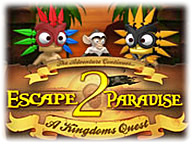 Escape From Paradise 2
Help your hero marry their true love and become the chief of the tribe! Collect wood, food and build shelters as you attempt to survive. Can you create a successful, functioning society and land the hand of your soul mate?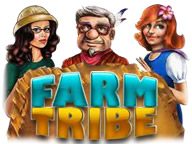 Farm Tribe
Help Anny organize a farm and solve the mystery of Mayan's tribe! Hire workers, take care of them and improve their professional skills. Gain profit and help pay for the land that the research can be started in Farm Tribe!

Virtual Villagers 2
Continue the epic story of the castaways of Isola in Virtual Villagers 2: The Lost Children! Guide your tribe as they rescue a group of lost children and help them survive new adventures. Lead your villagers as they solve all new puzzles!

Cradle of Rome
Play Cradle of Rome and conquer more than 100 levels, collecting 8 original bonuses. As you play more and earn enough money to buy larger buildings, you'll see your city grow into a magnificent heart of antiquity!

Cradle Of Persia
Build Ancient Persia in this engaging puzzle game! Now you can seek out the riddles of these ruins as you travel through the land of a thousand and one nights.