Time Management games for Windows
Harvest crops and develop your business empire as you play best simulation games and time management games for PC. While cooking and farming games are considered the most popular simulation games for girls, tycoon games are somewhat any casual games addict reverts to from time to time. Due to considerable popularity this genre it has gradually acquired a lot of trends. For example, in resource management games like Royal Envoy or Kingdom Chronicles you have to think of few steps in advance to complete all tasks playing against the time.
Very often time management gameplay merges with other casual games mechanics. Thus, Gardenscapes series is a striking example of hidden object simulation games, and Fishdom represents a Match 3 sim title. Explore our constantly increasing collection of building games, restaurant simulators, virtual pet caring and much more. Many premium business games are also available online, so, drop in our web games section to play free time management games, download the titles you enjoy and don't forget to rate them!

My Kingdom for the Princess II
A terrible dwarf has kidnapped a beautiful princes. Save Princess Helen and her kingdom, by stopping invaders and the terrible evildoer. You will meet magical beings, track down the miscreant and surmount the obstacles in this exciting game!

My Kingdom for the Princess III
Now itΓÇÖs time for one of Arthur's and Helen's three sons to succeed them. It's time to defeat traitors and rebuild the kingdom in this fun Strategy game My Kingdom for the Princess III!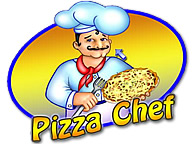 Pizza Chef
Do you smell the tasty scent of baked dough? No, you're not dreaming, you're the Pizza Chef! Use your pizza making skills to manage the oven and bake great-tasting pizzas from original recipes.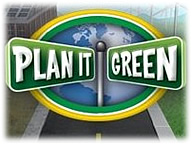 Plan It Green
Congratulations! You've been elected mayor, and you want to restore your hometown to its former glory. Change the ways of the past and bring a new, eco-friendly future to Greenville!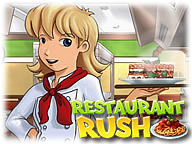 Restaurant Rush
Heidi has graduated from Burger Rush, and now she's on a quest to become a world famous chef! Grease the skillet and prepare 50 international recipes like Filet Mignon, Dim Sum, Pizza Marinara and more!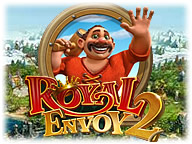 Royal Envoy 2
The King turns once more to you, his trusted city planner, to save the faraway land of Middleshire in Royal Envoy 2!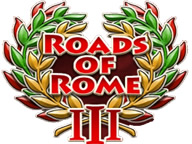 Roads of Rome III
Help Victorius to resist the enemy and protect Rome from the forthcoming disaster!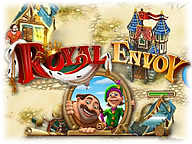 Royal Envoy
Take the King's challenge! Save the wonderful land of countless islands from the merciless forces of nature! Construct and upgrade homes and buildings for the island citizens and become the chief city planner of marvelous Islandshire!