Time Management games for Windows
Harvest crops and develop your business empire as you play best simulation games and time management games for PC. While cooking and farming games are considered the most popular simulation games for girls, tycoon games are somewhat any casual games addict reverts to from time to time. Due to considerable popularity this genre it has gradually acquired a lot of trends. For example, in resource management games like Royal Envoy or Kingdom Chronicles you have to think of few steps in advance to complete all tasks playing against the time.
Very often time management gameplay merges with other casual games mechanics. Thus, Gardenscapes series is a striking example of hidden object simulation games, and Fishdom represents a Match 3 sim title. Explore our constantly increasing collection of building games, restaurant simulators, virtual pet caring and much more. Many premium business games are also available online, so, drop in our web games section to play free time management games, download the titles you enjoy and don't forget to rate them!

My Kingdom for the Princess
One day Princess Helen traveled across the lands, when all of a sudden, a tornado came and wreaked havoc on the lands! Arthur, a knight famed for his wit and courage, has answered duty's call! Now he will have to restore the ruined lands!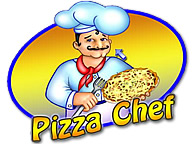 Pizza Chef
Do you smell the tasty scent of baked dough? No, you're not dreaming, you're the Pizza Chef! Use your pizza making skills to manage the oven and bake great-tasting pizzas from original recipes.

Operation Mania
Help Dr. Humerus manage the mayhem of a wacky ER and successfully treat patients with some of the zaniest ailments in healthcare history! Operation Mania will leave you in stitches!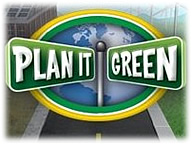 Plan It Green
Congratulations! You've been elected mayor, and you want to restore your hometown to its former glory. Change the ways of the past and bring a new, eco-friendly future to Greenville!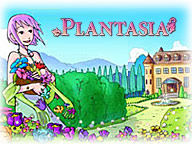 Plantasia
Plant seeds, harvest flowers, restore fountains, and watch as your gardens bloom in this amazing game! Restore one fantastical garden after the next and discover how a fairy wish unfolds. Play this game of gardening delight - no green thumb required!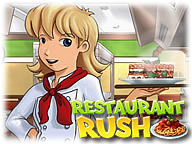 Restaurant Rush
Heidi has graduated from Burger Rush, and now she's on a quest to become a world famous chef! Grease the skillet and prepare 50 international recipes like Filet Mignon, Dim Sum, Pizza Marinara and more!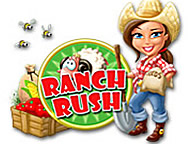 Ranch Rush
Rule the roost and reap the rewards in Ranch Rush! Harvest fresh produce, gather eggs from ostriches, collect honey from bees, whip up ketchup from tomatoes, and much more!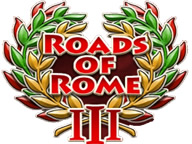 Roads of Rome III
Help Victorius to resist the enemy and protect Rome from the forthcoming disaster!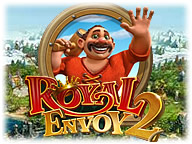 Royal Envoy 2
The King turns once more to you, his trusted city planner, to save the faraway land of Middleshire in Royal Envoy 2!

Royal Envoy:
Campaign for the Crown
A stranger accused the King of being unable to manage the kingdom, and demanded to be elected King himself! Help the King win the elections.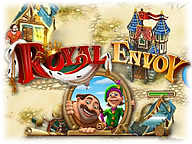 Royal Envoy
Take the King's challenge! Save the wonderful land of countless islands from the merciless forces of nature! Construct and upgrade homes and buildings for the island citizens and become the chief city planner of marvelous Islandshire!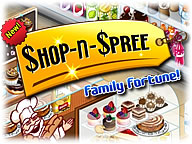 Shop-N-Spree:
Family Fortune
Keep your stores afloat in Shop-N-Spree Family Fortune! Survive the economic crisis and keep your customers content in this incredible Time Management game. Find the items on your clientele's list and make sure they walk out completely satisfied.