Games for MAC OS
Below you will find a list of mac games of various genres. Select from a range of fun arcades and puzzles, as well as hidden object adventure games for mac pro. Enjoy cool games for kids, such as Match 3 puzzles and family-friendly board games. Take advantage of free games mac download, and buy full version after a trial hour. Discover new free games for iMac every week and save up with daily deals and weekly game discounts. Subscribe to game newsletter and get top macbook pro games delivered to your email.
All Absolutist titles are available on Mac App Store. First of all it's the classic Bubble Shooter for Mac. Absolutist is also known for its Mysteriez hidden object game series, in which hidden numbers of letters are to be found. Most of games for macbook air are full versions only, but there is a number of free games for Apple Mac. For example, you may get a couple of our sport games on App Store free.
If you are not sure whether some title are compatible with your Mac OS X version, please, pay attention to the system requirements. They are specified on the product page and can ensure good performance of the best puzzle games on your computer.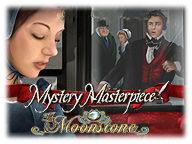 Mystery Masterpiece:
The Moonstone
Who stole the Moonstone diamond? Is it cursed? It's up to you to investigate and unravel the mystery! Investigate every person who was in the Victorian mansion at the time of the crime to locate the thief and try and find the ancient jewel!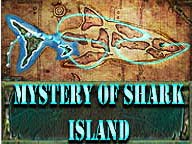 Mystery of Shark Island
Waking up one morning, you are shocked to realize that you are on a deserted island. Roam the beaches and collect sea shells, rocks and sea glass to unlock the mysteries of a lost civilization. Can you solve the Mystery of Shark Island?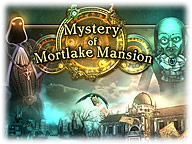 Mystery of Mortlake Mansion
An old mansion has been living a mysterious life of its own! Use your Hidden Object talents to explore its dark rooms. Confront the insidious lord, break the evil spells, set the captives free, and become the owner of the gorgeous mansion.
Mystery of Ancients:
Curse of Black Water
Play Mystery of the Ancients: Curse of the Black Water to uncover the truth lurking deep below the island's darkening waters.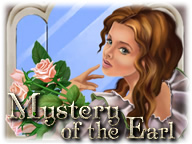 Mystery of the Earl
Lillian's fiance, Christian, has been kidnapped by an evil witch right before the wedding! Christian has been tricked and double-crossed and now needs Lillian's help to escape from the wretched witch.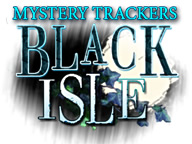 Mystery Trackers:
Black Isle
When a journalist is kidnapped after beginning an investigation, it's up to you to learn the truth behind a supposedly abandoned island.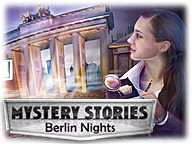 Mystery Stories:
Berlin Nights
Solve the mystery of an apparatus from World War II, whose completion was prevented by the Nazis, that could solve the global energy problem!
Mystery Trackers:
Four Aces
Strange creatures roam the streets, danger lurks around every corner and you've just landed smack in the middle of it all!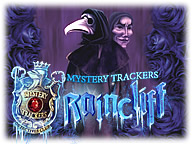 Mystery Trackers:
Raincliff
After a group of young students go missing, the Mystery Trackers are called in to search the city of Raincliff! Tackle this difficult case and unravel the strange mystery to save the students!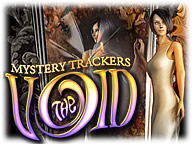 Mystery Trackers:
The Void
The Void family mansion used to be a gorgeous home, until Dr. Malleus Void inherited it. After 3 celebrities go missing inside the house, it's up to the Mystery Trackers to go inside the house, and solve its mysteries once and for all!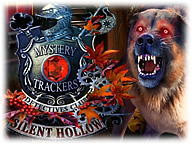 Mystery Trackers:
Silent Hollow
Uncover the treachery of a centuries-old turncoat in this incredible follow-up to the bestselling Mystery Trackers series.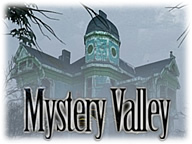 Mystery Valley
A rash of murders has struck, and it's up to you as an FBI agent to find the murderer in Mystery Valley, a dark and spooky Hidden Object game! Explore an eerie mansion and find clues and the motive behind the murders.