Games for MAC OS
Below you will find a list of mac games of various genres. Select from a range of fun arcades and puzzles, as well as hidden object adventure games for mac pro. Enjoy cool games for kids, such as Match 3 puzzles and family-friendly board games. Take advantage of free games mac download, and buy full version after a trial hour. Discover new free games for iMac every week and save up with daily deals and weekly game discounts. Subscribe to game newsletter and get top macbook pro games delivered to your email.
All Absolutist titles are available on Mac App Store. First of all it's the classic Bubble Shooter for Mac. Absolutist is also known for its Mysteriez hidden object game series, in which hidden numbers of letters are to be found. Most of games for macbook air are full versions only, but there is a number of free games for Apple Mac. For example, you may get a couple of our sport games on App Store free.
If you are not sure whether some title are compatible with your Mac OS X version, please, pay attention to the system requirements. They are specified on the product page and can ensure good performance of the best puzzle games on your computer.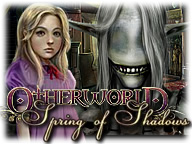 Otherworld:
Spring of Shadows
After buying a quaint house in the country side, you embark on an incredible adventure!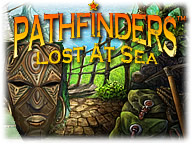 Pathfinders:
Lost at Sea
A mysterious and timeless artifact at the bottom of the Atlantic has been activated! Follow a mysterious signal to the middle of the Atlantic Ocean with Professor John Darby and explore an island that has magically appeared!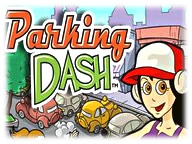 Parking Dash
Meet Karma, Flo's hip friend, who is going to start her own parking business! You'll have to be quick to click as you rack, track, and even stack automotive gems from every corner of DinerTown. Hop in now!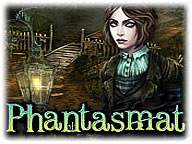 Phantasmat Collector's Edition
Dive into Phantasmat, an incredible Hidden Object Puzzle Adventure game, and get to the bottom of a long forgotten tragedy.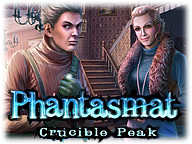 Phantasmat:
Crucible Peak
Uncover the mystery of what happened here. Did anyone ever really survive?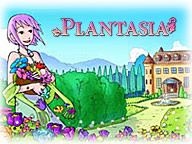 Plantasia
Plant seeds, harvest flowers, restore fountains, and watch as your gardens bloom in this amazing game! Restore one fantastical garden after the next and discover how a fairy wish unfolds. Play this game of gardening delight - no green thumb required!
Plan It Green
Congratulations! You've been elected mayor, and you want to restore your hometown to its former glory. Change the ways of the past and bring a new, eco-friendly future to Greenville!
Pocahontas:
Princess of the Powhatan
Enjoy the romantic story about Pocahontas relationships with Captain John Smith and settler John Rolfe!
Pop-A-Tronic
It's a bubble popping bonanza! As bubbles fill the screen you'll have to pop them out of your way! A fast paced, arcade puzzler, Pop-A-Tronic is packed with explosive challenges, power ups, game modes, cool tunes and more!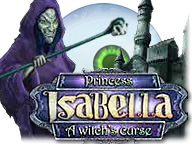 Princess Isabella:
A Witch's Curse
Princess Isabella is all set to marry the love of her dreams, Prince Adam. After returning home from a trip she finds that an evil curse has been placed on her. Follow a fairy friend as you piece together the clues and save her friends and family!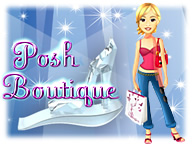 Posh Boutique
It's Alicia's birthday and she has a big surprise coming! Her grandmother, Lily, has decided it's time for Alicia to take over her chain of posh boutiques. It will take someone with great timing, a keen business sense, and an eye for style to make Po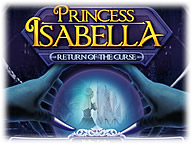 Princess Isabella:
Return of the Curse
Save the kingdom and follow the witch's evil path back to her lair. Defeat her for the last time with the help of your trusty Fairy sidekick and a new friend you met along the way in Princess Isabella: Return of the Curse!