Games for MAC OS
Below you will find a list of mac games of various genres. Select from a range of fun arcades and puzzles, as well as hidden object adventure games for mac pro. Enjoy cool games for kids, such as Match 3 puzzles and family-friendly board games. Take advantage of free games mac download, and buy full version after a trial hour. Discover new free games for iMac every week and save up with daily deals and weekly game discounts. Subscribe to game newsletter and get top macbook pro games delivered to your email.
All Absolutist titles are available on Mac App Store. First of all it's the classic Bubble Shooter for Mac. Absolutist is also known for its Mysteriez hidden object game series, in which hidden numbers of letters are to be found. Most of games for macbook air are full versions only, but there is a number of free games for Apple Mac. For example, you may get a couple of our sport games on App Store free.
If you are not sure whether some title are compatible with your Mac OS X version, please, pay attention to the system requirements. They are specified on the product page and can ensure good performance of the best puzzle games on your computer.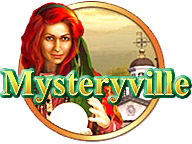 Mysteryville
Something very strange is going on in the town of Mysteryville and, as the ace reporter for Countryside Life Magazine, it's up to you to find the truth. It seems the town cats are disappearing under suspicious circumstances. Visit Mysteryville!
Mystic Gateways:
The Celestial Quest
Edwin, a young girl, sets off on an adventure through the Mystic Gateways! You will travel with her around the world and find some members of Shadow Vanguard, who will help you open the gates to ancient portals. Enjoy yourself in this amazing game!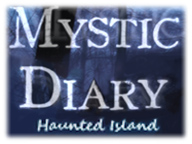 Mystic Diary:
Haunted Island
Stop an evil magician's ghost, who has trapped innocent souls. You will explore the manor, meet interesting characters, solve enigmatic puzzles and unite way-out machines to reveal the secrets of the mysterious house in this captivating game!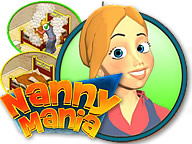 Nanny Mania
Nanny Mania puts you in the heart of what it takes to maintain a household. We start you off easy with a child, Mom, and Dad, but as you get more proficient, the job does not get easier.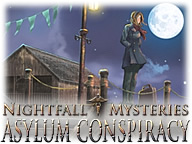 Nightfall Mysteries:
Asylum Conspiracy
Help Christine find her missing grandfather! Find your way through the dark-themed locations, meet unique characters and solve the variety of puzzles. Don't you want to uncover an intriguing plot and unravel a mystery in this fascinating game?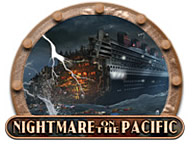 Nightmare on the Pacific
The Brooks family boarded the Neptune hoping for a relaxing family vacation, but what they got was an incredible adventure! Put survival first and help the Brooks family make it out of the Neptune alive!
Nightmare Adventures:
The Witch's Prison
Help Kiera Vale discover her ancestor's history as she explores Blackwater Asylum in Nightmare Adventures: The Witchs Prison! After receiving a mysterious letter from Alton Quinn, Kiera sets off to find out about her birth parents.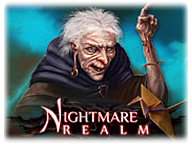 Nightmare Realm
Journey into the mysterious Nightmare Realm and save Emily from an imaginary world that has been taken over by darkness! Explore gorgeous Hidden Object scenes and find helpful items to use as you battle a mysterious creature.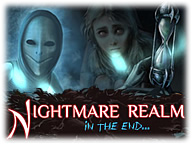 Nightmare Realm:
In the End
Can you track down the creature that cursed your daughter and uncover the secrets behind the Nightmare Realm before it's too late?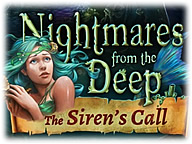 Nightmares from the Deep:
The Sirens Call
Nightmares from the Deep: The Siren's Call is the sequel of the smash hit Nightmares from the Deep: The Cursed Heart.
Nightmares from the Deep:
Cursed Heart
Travel through haunting seas, ruined fortresses, and bone covered catacombs in Nightmares from the Deep: Cursed Heart!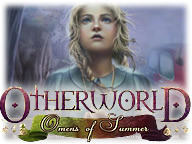 Otherworld:
Omens of Summer
Join Fiona, a young girl born with magic, as she stops dark creatures in this hidden-object puzzle adventure.