Adventure games for MAC OS
Reading books is the vestige of the past. In the prime of the hi-tech epoch it's time to plunge into the story as one of the characters. That's what the best adventure games are about. Discover the secrets of lost civilizations, search for the powerful legendary artifacts and investigate complex crimes sitting before your computer. Whether you prefer adventure games for girls or boys, thrillers or romantic games, this page is a must-have in your bookmarks toolbar.
Considering the immense range of titles and sophisticated users' tastes, today it is a trend to give players get all at once by mixing elements of different genres. Thus, if you are not against of completing a few hidden object scenes and solving a couple of puzzles on your way through the storyline, you would probably find HOPA games worth your attention. Although old-school quests are quite a rare treat nowadays, we still keep track of classic adventure games for Mac pro and will definitely inform you of any observable release. Subscribe to our weekly newsletter and download new adventure games for Mac free.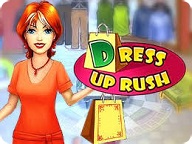 Dress Up Rush
Jane is all set to start her new business! Help Jane turn her boutique into a magic world of fashion. Build your fashion empire today with Dress Up Rush!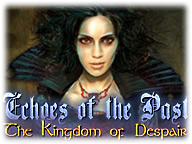 Echoes of the Past:
Kingdom of Despair
Test your wits as you gather the missing amulets, restore the lives of the cursed characters - and open the portal to return home!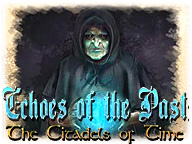 Echoes of the Past:
The Citadels of Time
Be ready for an exciting journey that will start from the Dark Middle Ages and end in the present times!
Eden's Quest
You are Eden Hunt, a famous archaeologist, who embarks on a breathtaking treasure hunt in an isolated island whose owner is...very discreet. Play Eden's Quest, a subtle blend of adventure and challenges, with a smattering of hidden objects!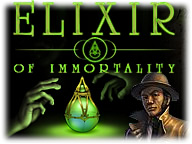 Elixir of Immortality
Go to the island to find a murderer in Elixir of Immortality! Gather evidences and trace the criminal in this interesting game. Exploring the enigmatic island, discover ancient secrets and find Elixir of Immortality! Don't you want to be a hero?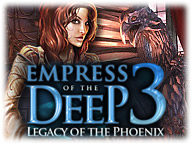 Empress of the Deep 3:
Legacy of Phoenix
After vanquishing her evil twin, Pandora, Empress Anna must find her lost tribe in Empress of the Deep 3: Legacy of the Phoenix!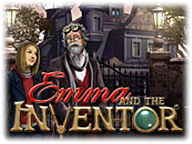 Emma and the Inventor
Save Emma's grandfather who has accidentally trapped himself in a mysterious void in Emma and the Inventor! Put the machine back together and create fuel for it in this beautiful Hidden Object Puzzle Adventure game!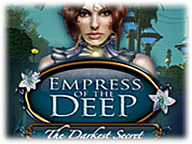 Empress of the Deep
A beautiful young woman wakes up in a vast and mysterious undersea temple complex, not knowing who or where she is. She soon learns that she has been frozen for over a century. Now she must escape the crypt and unravel the mystery!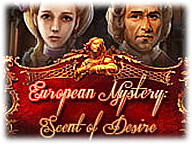 European Mystery:
Scent of Desire
Stop a maniac's murderous trail of fragrance and deception in European Mystery: Scent of Desire!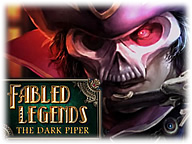 Fabled Legends:
The Dark Piper
After being summoned to a The Dark Piper strikes in Fabled Legends: The Dark Piper!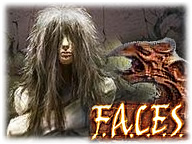 F.A.C.E.S.
Discovering that other people have similar gifts as yours, you realize that evildoers would do anything to possess your talents. Dive into F.A.C.E.S. and explore gorgeous Hidden Object scenes to become a hero!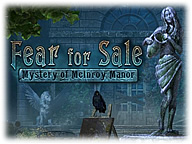 Fear for Sale:
Mystery of McInroy Manor
Emma Roberts has been tasked with writing a story about an old haunted manor for Fear for Sale Magazine. The estate has been locked up for years, but a sizable donation from Emma's editor has opened up the home for exploration.