Adventure games for MAC OS
Reading books is the vestige of the past. In the prime of the hi-tech epoch it's time to plunge into the story as one of the characters. That's what the best adventure games are about. Discover the secrets of lost civilizations, search for the powerful legendary artifacts and investigate complex crimes sitting before your computer. Whether you prefer adventure games for girls or boys, thrillers or romantic games, this page is a must-have in your bookmarks toolbar.
Considering the immense range of titles and sophisticated users' tastes, today it is a trend to give players get all at once by mixing elements of different genres. Thus, if you are not against of completing a few hidden object scenes and solving a couple of puzzles on your way through the storyline, you would probably find HOPA games worth your attention. Although old-school quests are quite a rare treat nowadays, we still keep track of classic adventure games for Mac pro and will definitely inform you of any observable release. Subscribe to our weekly newsletter and download new adventure games for Mac free.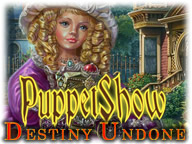 PuppetShow:
Destiny Undone
In the calm and peaceful town of Joyville the evil revisits the same family - Master and Felicia's!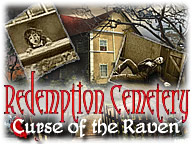 Redemption Cemetery:
Curse of the Raven
You will have to escape from the Redemption Cemetery, after getting into a car accident and being fallen into a trap of a mysterious graveyard. Help trapped ghosts free their souls and save their loved ones, using your hidden object skills!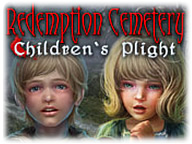 Redemption Cemetery:
Children's Plight
Learn the history of the evil warlock and find a way to stop him before it is too late! Help other spirits find peace as they help you find useful items and overcome challenging obstacles in Redemption Cemetery: Children's Plight!
Redemption Cemetery:
Grave Testimony
Escape a cursed island inhabited by lost souls in Redemption Cemetery: Grave Testimony!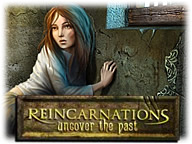 Reincarnations:
Uncover the Past
After making an amazing breakthrough in reincarnation studies, Jane was kidnapped and thrown into an enigmatic asylum... Explore past lives to help the girl save her present life in this captivating hidden object game!
Reveries:
Sisterly Love
Can you defeat the villainess and save Monica before her soul is lost forever?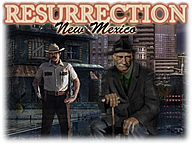 Resurrection, New Mexico
Find out as you attempt to escape from Resurrection, New Mexico!After a terrible traffic accident Amy Walters finds herself trapped in Resurrection, New Mexico!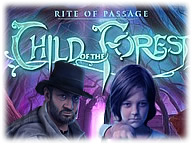 Rite of Passage:
Child of the Forest
Hold onto the light in Rite of Passage: Child of the Forest, a fantastic Hidden-Object Puzzle Adventure game!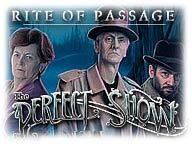 Rite of Passage:
The Perfect Show
Uncover secrets, solve challenging problems and encounter enigmatic characters in Rite of Passage: The Perfect Show!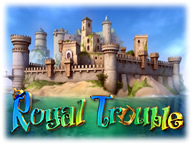 Royal Trouble
Princess Loreen and Prince Nathaniel found themselves prisoners in an enigmatic castle. And only by working together they can escape! Control both characters, explore different locations and try to escape from the kidnappers before it is too late!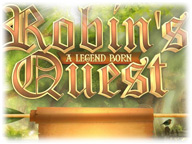 Robin's Quest:
A Legend Born
Rob from the rich and give to the poor! When an evil ruler taxes his people to near starvation, it's up to Robin to save the day! Help our brave new hero rise from humble beginnings to becoming the champion remembered in history...
Sable Maze:
Sullivan River
Every night you have the same nightmare. You see children wandering through a maze, crying for help. To stop them, you must return to Sullivan River Summer Camp to uncover what happened during that long-forgotten summer.