Hidden Object games for MAC OS
There is nothing like new hidden object games to ensure an incredible weekend. Just as good books, they give you an opportunity to get completely involved in the story and live through the adventure. However, unlike fiction, they also feature exciting music surrounding to perfect your immersion in the story unfold. As you explore gorgeous locations in search for hidden objects and clues, you may also encounter smart brain-teasers and original mini-games to solve.
Best hidden object adventure games often have sequels or prequels. Let us give some recommendations to players new to the genre. If you prefer sweet games and fairy worlds, try Awakening and Spirits of Mystery series. Hallowed Legends, Enigmatis, PuppetShow and Danse Macabre are must-have titles for mystery games addicts and those who enjoy dark ghost stories. Nowadays most popular TV shows also come up as detective games. Castle, Criminal Minds, Murder She Wrote and Paranormal State are just few examples of the kind. Whatever topic you decide to start with, Absolutist remains your source of best hidden object games for Mac OS X.

Dark Ritual
Explore Dr. Seymour Brown's spooky mansion and see what the crazed scientist has been experimenting with! Track down your missing sister and help Agent Johnson stop the insanity!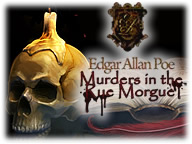 Dark Tales:
Edgar Allan Poe's Murders
A dreadful murder and kidnapping has occurred in the Rue Morgue and only you can solve the dark crime! Follow the clues to find the killer and the missing family. Solve the devious puzzles to find the hidden clues that will lead you to the murderer.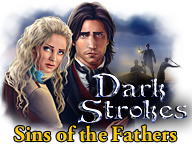 Dark Strokes:
Sins of the Fathers
Guide Ethan Black as he attempts to rescue his bride-to-be from a terrifying menace known as the Faceless Ones in Dark Strokes: Sins of the Fathers!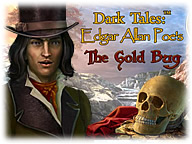 Dark Tales:
Edgar Allan Poe's Gold Bug
Edgar Allan Poe's classic tale gets a reboot in this fourth game in the well-loved Dark Tales series!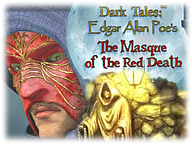 Edgar Allan Poe's Masque of Red Death
A mysterious figure in a red mask has been stalking the streets of a small French town!

Dark Tales 2:
The Black Cat
Monsieur Mark Davies has reported his wife, Sara, missing and now it's up to you to track her down and solve the mystery! Use your Hidden Object talents to tackle the case, and discover the evil culprit behind Sara's disappearance.

Dark Tales:
Edgar Poe's Premature Burial
Step into this subtle story, where Julien has hired the world famous Detective Dupin to investigate the sudden death of his beloved!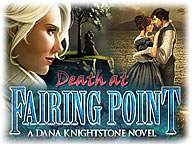 Death at Fairing Point:
Dana Knightstone
While on vacation in Scotland, you are haunted by the ghost of David, a working-class painter in love with a rich heiress - until he was killed at Fairing Point! Uncover history as you travel across Europe to investigate David's mysterious death.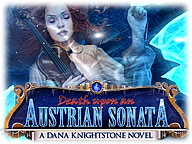 Austrian Sonata:
Dana Knightstone Novel
Return to Europe in a brand new adventure as Dana Knightstone, the best-selling novelist who can see ghosts!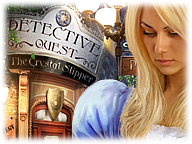 Detective Quest:
The Crystal Slipper
A man shows up on your doorstep asking you to track down the woman he loves. It would be just another "missing persons" case, except the only thing you have to go on is a crystal slipper...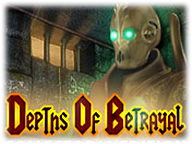 Depths of Betrayal
Protect the people of the town and figure out why the machine turned its back on its creator and went berserk.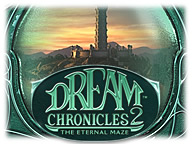 Dream Chronicles 2
Faye is back and puzzling her way through even more enchanted realms in this mesmerizing, much-anticipated sequel to Dream Chronicles! Help piece together the origin of the fairies, hunt for clues and dream jewels!