Hidden Object games for MAC OS
There is nothing like new hidden object games to ensure an incredible weekend. Just as good books, they give you an opportunity to get completely involved in the story and live through the adventure. However, unlike fiction, they also feature exciting music surrounding to perfect your immersion in the story unfold. As you explore gorgeous locations in search for hidden objects and clues, you may also encounter smart brain-teasers and original mini-games to solve.
Best hidden object adventure games often have sequels or prequels. Let us give some recommendations to players new to the genre. If you prefer sweet games and fairy worlds, try Awakening and Spirits of Mystery series. Hallowed Legends, Enigmatis, PuppetShow and Danse Macabre are must-have titles for mystery games addicts and those who enjoy dark ghost stories. Nowadays most popular TV shows also come up as detective games. Castle, Criminal Minds, Murder She Wrote and Paranormal State are just few examples of the kind. Whatever topic you decide to start with, Absolutist remains your source of best hidden object games for Mac OS X.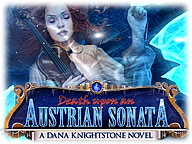 Austrian Sonata:
Dana Knightstone Novel
Return to Europe in a brand new adventure as Dana Knightstone, the best-selling novelist who can see ghosts!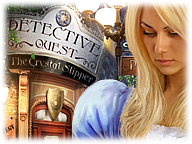 Detective Quest:
The Crystal Slipper
A man shows up on your doorstep asking you to track down the woman he loves. It would be just another "missing persons" case, except the only thing you have to go on is a crystal slipper...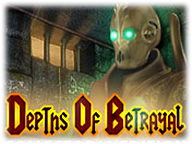 Depths of Betrayal
Protect the people of the town and figure out why the machine turned its back on its creator and went berserk.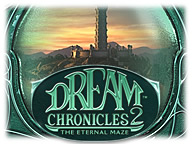 Dream Chronicles 2
Faye is back and puzzling her way through even more enchanted realms in this mesmerizing, much-anticipated sequel to Dream Chronicles! Help piece together the origin of the fairies, hunt for clues and dream jewels!

Dream Chronicles:
The Book of Water
With her father gravely ill and her mother missing, Lyra must find a way to break the spell. Journey through beautifully enchanted places, solve challenging puzzles, and seek answers to save Lyra's hometown in Dream Chronicles: The Book of Water!

Dream Day First Home
Once again, Jenny and Robert need your help! They are buying their first home and are looking for your assistance in finding the perfect fit! Find your inner decorator with Dream Day First Home, a fantastic seek-and-find adventure!

Dream Chronicles:
The Chosen Child
Unlock the secrets of the mysterious fairy realm in the third installment of the award-winning Dream Chronicles series!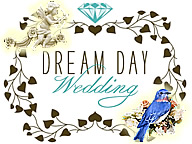 Dream Day Wedding
Plan a Dream Day Wedding for your best friend Jenny in this beautiful, fun and romantic game! Find items at the gown boutique, bakery and other stylish shops to help make Jenny's special day a dream!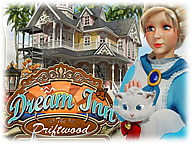 Dream Inn:
Driftwood
Formerly Seaside's premiere resort, this old gem has fallen into disrepair. Take a stroll in the garden and customize the Inn's exterior with upgrades to create curb appeal.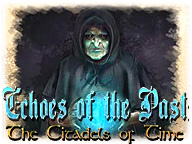 Echoes of the Past:
The Citadels of Time
Be ready for an exciting journey that will start from the Dark Middle Ages and end in the present times!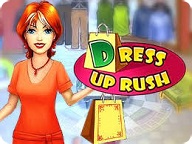 Dress Up Rush
Jane is all set to start her new business! Help Jane turn her boutique into a magic world of fashion. Build your fashion empire today with Dress Up Rush!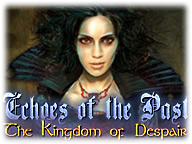 Echoes of the Past:
Kingdom of Despair
Test your wits as you gather the missing amulets, restore the lives of the cursed characters - and open the portal to return home!