Hidden Object games for MAC OS
There is nothing like new hidden object games to ensure an incredible weekend. Just as good books, they give you an opportunity to get completely involved in the story and live through the adventure. However, unlike fiction, they also feature exciting music surrounding to perfect your immersion in the story unfold. As you explore gorgeous locations in search for hidden objects and clues, you may also encounter smart brain-teasers and original mini-games to solve.
Best hidden object adventure games often have sequels or prequels. Let us give some recommendations to players new to the genre. If you prefer sweet games and fairy worlds, try Awakening and Spirits of Mystery series. Hallowed Legends, Enigmatis, PuppetShow and Danse Macabre are must-have titles for mystery games addicts and those who enjoy dark ghost stories. Nowadays most popular TV shows also come up as detective games. Castle, Criminal Minds, Murder She Wrote and Paranormal State are just few examples of the kind. Whatever topic you decide to start with, Absolutist remains your source of best hidden object games for Mac OS X.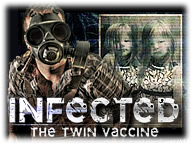 Infected:
The Twin Vaccine
Search for a missing girl who holds the key to stopping a global epidemic in Infected: The Twin Vaccine!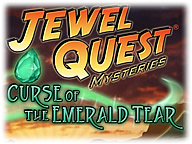 Jewel Quest Mysteries
Rupert and Emma plunge into another adventure-filled Jewel Quest through the land of ancient intrigue! Seek out treasures and jewels, hidden within stunning gardens and relic-laden palaces.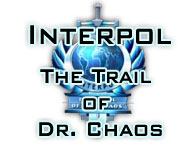 Interpol:
The Trail of Dr. Chaos
Can you stop the evil mastermind Dr. Chaos as he embarks on a global initiative of doom and destruction? Follow his trail world-wide and finally bring him to justice!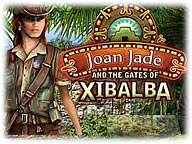 Joan Jade and the Gates of Xibalba
Three things stand between you and your children - a jungle teeming with danger, the ruins of an ancient Mayan tribe and a band of thugs - and you're not going to let any of them stop you! Take on the role of Joan Jade, archeologist of the year!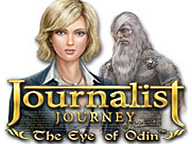 Journalist Journey:
The Eye of Odin
Travel to fantastic locations alongside Cathy as she searches for answers among the Hidden Objects. It's up to you to see that Cathy gets her story in Journalist Journey: The Eye of Odin!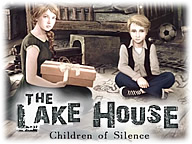 The Lake House:
Children of Silence
Long-forgotten memories bubble to the surface when the past invades the present in Lake House: Children of Silence!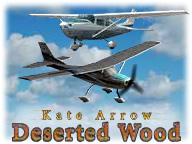 Kate Arrow:
Deserted Wood
Guide Kate deep into the jungle and help her to find lost grandfather in this fun hidden object game. Pack your bags and use your wits to avoid dangerous situations, and make it through a plane crash!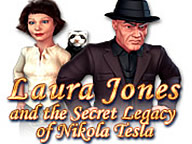 Laura Jones and Legacy of Nikola Tesla
Help young adventurer Laura Jones to discover Nikola Tesla's greatest invention! After receiving a mysterious package full of clues from the late Tesla, the hunt is on! Solve puzzles and collect all the parts needed to start Tesla's invention.

Living Legends:
Frozen Beauty
The Queen has chosen your sister as her successor, but are her promises too good to be true?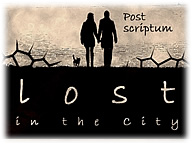 Lost in the City:
Post Scriptum
After being the guardians of the future, Hero and Ann are told to leave their city. When guardians had returned from their mission, they discovered that all citizens are asleep! Put the end to the curse and rescue the people in this game!

Lost Souls:
Enchanted Paintings
Bellas son disappears suddenly and after the police and FBI come up empty in their investigation, Bella decided to turn to forces beyond our world to find him in Lost Souls: Enchanted Paintings!