Hidden Object games for MAC OS
There is nothing like new hidden object games to ensure an incredible weekend. Just as good books, they give you an opportunity to get completely involved in the story and live through the adventure. However, unlike fiction, they also feature exciting music surrounding to perfect your immersion in the story unfold. As you explore gorgeous locations in search for hidden objects and clues, you may also encounter smart brain-teasers and original mini-games to solve.
Best hidden object adventure games often have sequels or prequels. Let us give some recommendations to players new to the genre. If you prefer sweet games and fairy worlds, try Awakening and Spirits of Mystery series. Hallowed Legends, Enigmatis, PuppetShow and Danse Macabre are must-have titles for mystery games addicts and those who enjoy dark ghost stories. Nowadays most popular TV shows also come up as detective games. Castle, Criminal Minds, Murder She Wrote and Paranormal State are just few examples of the kind. Whatever topic you decide to start with, Absolutist remains your source of best hidden object games for Mac OS X.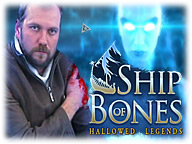 Hallowed Legends:
Ship of Bones
You've just crash-landed near the village of Erlenbourg, where a ghostly figure has been stealing souls!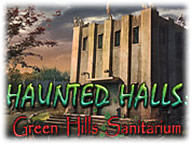 Haunted Halls:
Green Hills Sanitarium
As Tim dives deeper and deeper into the mystery, his letters to you abruptly stop coming. Set off to the Haunted Halls and find him in this incredible Hidden Object Puzzle Adventure game!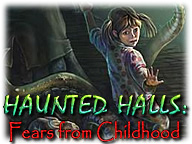 Haunted Halls:
Fears from Childhood
Help the hapless victims confront their fears and return home. Track Dr. Blackmore to his lair and save the day in Haunted Halls: Fears from Childhood!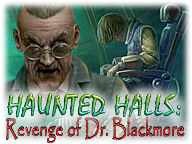 Haunted Halls:
Revenge of Dr. Blackmore
Prepare for a mind-bending journey into the realm of the weird in Haunted Halls: Revenge of Dr. Blackmore!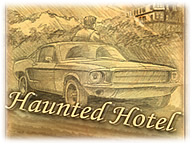 Haunted Hotel
What would you do if your car broke down and the only sign of civilization in sight was the spooky Haunted Hotel? Of course you would go there and solve all of the mysteries contained within its walls!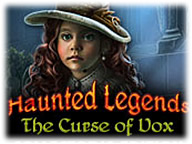 Haunted Legends:
The Curse of Vox
Investigate a house brimming with spirits in Haunted Legends: The Curse of Vox!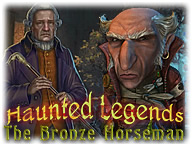 Haunted Legends:
The Bronze Horseman
Visit a small town which lies devastated after being ravaged by a terrible flood. The townsfolk hide away, scared by the cruel Bronze Horseman in Haunted Legends: The Bronze Horseman!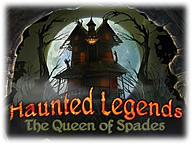 Haunted Legends:
The Queen of Spades
Captain Gerard Froussard has reached out to you for help. After Lieutenant Pierre Disparu disappears searching for a missing young lady, it's up to you to investigate the haunted mansion. Discover the secrets behind a magical deck of cards!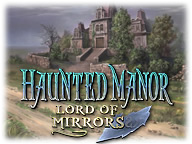 Haunted Manor:
Lord of Mirrors
After being trapped by the Lord of Mirrors, Stan needs you to guide him to safety! Use your hidden object skills to find valuable items and piece together perplexing puzzles. Discover why a beautiful mansion has been abandoned!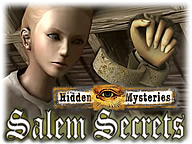 Hidden Mysteries:
Salem Secrets
Four young girls have been suffering from an outbreak of mysterious fits and bizarre tantrums. Rumors abound that the girls have been "afflicted" by local practitioners of Witchcraft, but nobody has yet been charged or tried.

Haunted Manor:
Queen of Death
Dive into Haunted Manor: Queen of Death and save your sister before it's too late!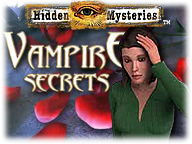 Hidden Mysteries:
Vampire Secrets
What was intended as a relaxing vacation to Savannah, Georgia for Claire Donnelly, quickly turned into one of adventure and mystery! Help Claire explain her terrifying visions in a dark Hidden Object Adventure game!