Hidden Object games for MAC OS
There is nothing like new hidden object games to ensure an incredible weekend. Just as good books, they give you an opportunity to get completely involved in the story and live through the adventure. However, unlike fiction, they also feature exciting music surrounding to perfect your immersion in the story unfold. As you explore gorgeous locations in search for hidden objects and clues, you may also encounter smart brain-teasers and original mini-games to solve.
Best hidden object adventure games often have sequels or prequels. Let us give some recommendations to players new to the genre. If you prefer sweet games and fairy worlds, try Awakening and Spirits of Mystery series. Hallowed Legends, Enigmatis, PuppetShow and Danse Macabre are must-have titles for mystery games addicts and those who enjoy dark ghost stories. Nowadays most popular TV shows also come up as detective games. Castle, Criminal Minds, Murder She Wrote and Paranormal State are just few examples of the kind. Whatever topic you decide to start with, Absolutist remains your source of best hidden object games for Mac OS X.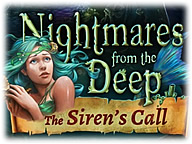 Nightmares from the Deep:
The Sirens Call
Nightmares from the Deep: The Siren's Call is the sequel of the smash hit Nightmares from the Deep: The Cursed Heart.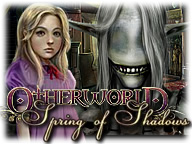 Otherworld:
Spring of Shadows
After buying a quaint house in the country side, you embark on an incredible adventure!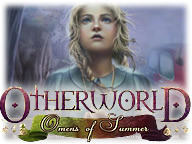 Otherworld:
Omens of Summer
Join Fiona, a young girl born with magic, as she stops dark creatures in this hidden-object puzzle adventure.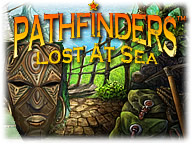 Pathfinders:
Lost at Sea
A mysterious and timeless artifact at the bottom of the Atlantic has been activated! Follow a mysterious signal to the middle of the Atlantic Ocean with Professor John Darby and explore an island that has magically appeared!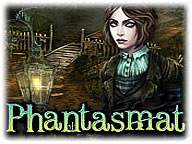 Phantasmat Collector's Edition
Dive into Phantasmat, an incredible Hidden Object Puzzle Adventure game, and get to the bottom of a long forgotten tragedy.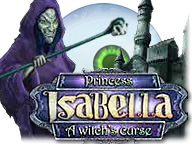 Princess Isabella:
A Witch's Curse
Princess Isabella is all set to marry the love of her dreams, Prince Adam. After returning home from a trip she finds that an evil curse has been placed on her. Follow a fairy friend as you piece together the clues and save her friends and family!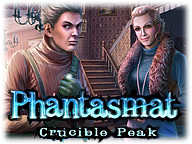 Phantasmat:
Crucible Peak
Uncover the mystery of what happened here. Did anyone ever really survive?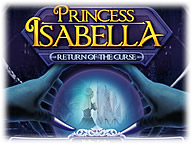 Princess Isabella:
Return of the Curse
Save the kingdom and follow the witch's evil path back to her lair. Defeat her for the last time with the help of your trusty Fairy sidekick and a new friend you met along the way in Princess Isabella: Return of the Curse!
Puppet Show:
Souls of the Innocent
A young girl has been asleep for a few days. She is considered to be cursed. So you will have to find out what happened with the girl and save the Souls of the Innocent in this enigmatic Hidden Object game.
Pure Hidden
Open mysterious boxes containing hidden objects, mechanisms, puzzles, logic and manipulation games, and a series of interactive surprises! Unlock beautiful wallpaper images as you dive deep into this dream-state adventure!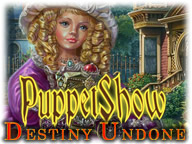 PuppetShow:
Destiny Undone
In the calm and peaceful town of Joyville the evil revisits the same family - Master and Felicia's!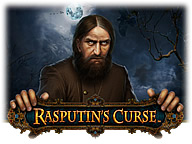 Rasputin's Curse
Rasputin's Curse: When Lora and Mark's marriage reaches a breaking point, she sets out on a journey to St. Petersburg, Russia, a city that has mysteriously fascinated her throughout her life. Help Lora in her adventure!