Hidden Object games for MAC OS
There is nothing like new hidden object games to ensure an incredible weekend. Just as good books, they give you an opportunity to get completely involved in the story and live through the adventure. However, unlike fiction, they also feature exciting music surrounding to perfect your immersion in the story unfold. As you explore gorgeous locations in search for hidden objects and clues, you may also encounter smart brain-teasers and original mini-games to solve.
Best hidden object adventure games often have sequels or prequels. Let us give some recommendations to players new to the genre. If you prefer sweet games and fairy worlds, try Awakening and Spirits of Mystery series. Hallowed Legends, Enigmatis, PuppetShow and Danse Macabre are must-have titles for mystery games addicts and those who enjoy dark ghost stories. Nowadays most popular TV shows also come up as detective games. Castle, Criminal Minds, Murder She Wrote and Paranormal State are just few examples of the kind. Whatever topic you decide to start with, Absolutist remains your source of best hidden object games for Mac OS X.
Redemption Cemetery:
Grave Testimony
Escape a cursed island inhabited by lost souls in Redemption Cemetery: Grave Testimony!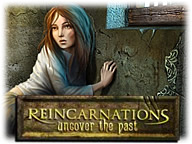 Reincarnations:
Uncover the Past
After making an amazing breakthrough in reincarnation studies, Jane was kidnapped and thrown into an enigmatic asylum... Explore past lives to help the girl save her present life in this captivating hidden object game!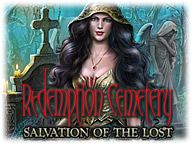 Redemption Cemetery:
Salvation of Lost
Escape from a mystical cemetery in Redemption Cemetery: Salvation of the Lost!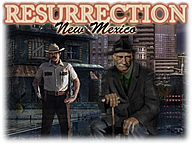 Resurrection, New Mexico
Find out as you attempt to escape from Resurrection, New Mexico!After a terrible traffic accident Amy Walters finds herself trapped in Resurrection, New Mexico!
Reveries:
Sisterly Love
Can you defeat the villainess and save Monica before her soul is lost forever?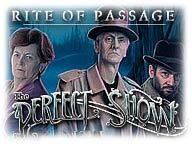 Rite of Passage:
The Perfect Show
Uncover secrets, solve challenging problems and encounter enigmatic characters in Rite of Passage: The Perfect Show!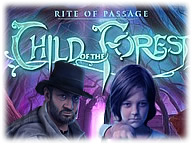 Rite of Passage:
Child of the Forest
Hold onto the light in Rite of Passage: Child of the Forest, a fantastic Hidden-Object Puzzle Adventure game!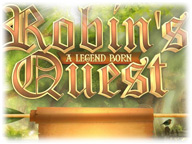 Robin's Quest:
A Legend Born
Rob from the rich and give to the poor! When an evil ruler taxes his people to near starvation, it's up to Robin to save the day! Help our brave new hero rise from humble beginnings to becoming the champion remembered in history...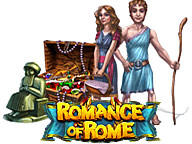 Romance of Rome
Love, treachery and adventure await as you help Marcus recover imperial relics throughout Rome. Earn money, trophies and complete challenging quests as you reveal Marcus' deepest secret to try and win the heart of the Emperor's daughter!
Sable Maze:
Sullivan River
Every night you have the same nightmare. You see children wandering through a maze, crying for help. To stop them, you must return to Sullivan River Summer Camp to uncover what happened during that long-forgotten summer.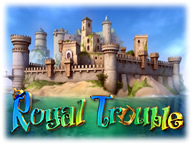 Royal Trouble
Princess Loreen and Prince Nathaniel found themselves prisoners in an enigmatic castle. And only by working together they can escape! Control both characters, explore different locations and try to escape from the kidnappers before it is too late!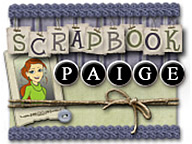 Scrapbook Paige
Search for objects and design scrapbook pages for customers in this upbeat hidden object game! It's time to get creative with Scrapbook Paige!