Hidden Object games for MAC OS
There is nothing like new hidden object games to ensure an incredible weekend. Just as good books, they give you an opportunity to get completely involved in the story and live through the adventure. However, unlike fiction, they also feature exciting music surrounding to perfect your immersion in the story unfold. As you explore gorgeous locations in search for hidden objects and clues, you may also encounter smart brain-teasers and original mini-games to solve.
Best hidden object adventure games often have sequels or prequels. Let us give some recommendations to players new to the genre. If you prefer sweet games and fairy worlds, try Awakening and Spirits of Mystery series. Hallowed Legends, Enigmatis, PuppetShow and Danse Macabre are must-have titles for mystery games addicts and those who enjoy dark ghost stories. Nowadays most popular TV shows also come up as detective games. Castle, Criminal Minds, Murder She Wrote and Paranormal State are just few examples of the kind. Whatever topic you decide to start with, Absolutist remains your source of best hidden object games for Mac OS X.
Unsolved Mystery Club:
Ancient Astronaut
Five explorers have disappeared while searching for evidence of Ancient Astronauts! Join the Unsolved Mystery Club in the hunt for the missing explorers and unlock ancient secrets of the past.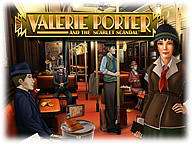 Valerie Porter and the Scarlet Scandal
When you stumble upon a scandalous celebrity murder and the framing of an innocent man, it is up to you to search for hidden clues, locate missing objects and uncover enough evidence to solve the murder and help an innocent man go free!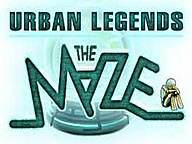 Urban Legends:
The Maze
During an incredibly popular reality show, The Maze, the transmission is mysteriously stopped. The families of the missing contestants are totaly confused!
Vampireville
Appraise the old fashioned property, and figure out what caused real estate agents to go crazy. But be careful, not everything looks as it seems. The castle might be inhabited with enigmatic creatures that have dangerous secrets...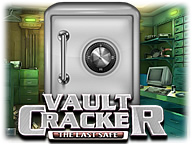 Vault Cracker
Once one of the most sought-after cat burglars, Melissa gave up a life of crime - and now lives an ideal life with her eight-year old son. But life suddenly changes when she decided to make a trip to her hometown and show her son where she grew up...
Victorian Mysteries:
Woman in White
A mysterious Woman in White... who is she and what secrets does she conceal? Somehow Walter's future is interlaced with this enigmatic woman... But will a drawing teacher be able to explore Victorian England and reveal the secrets of Woman in White?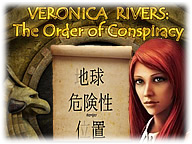 Veronica Rivers:
The Order of Conspiracy
Famous pilot Veronica Rivers finds a mysterious sign warning her that disaster is about to strike down the world! Use your hidden object skills to find the Gates of Destiny and prevent the unthinkable in Veronica Rivers: The Order of Conspiracy!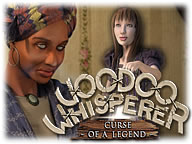 Voodoo Whisperer:
Curse of a Legend
The entire town has been put into a deep, dark sleep by a mysterious evil force. Now young Lillian must find allies and uncover the dark secrets of voodoo!
City of Fools
Find the mayor and complete your quest for laughs in the funniest hidden object quest ever!
Wisegal
Take the role of Patty Montanari, a real life Mafia mom, as she struggles to track down her son from the world of the Wiseguys. Follow the clues as they guide you through the seedy Mafia underworld.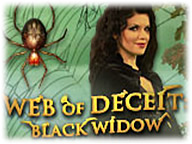 Web of Deceit:
Black Widow
Follow a trail of clues and dead husbands as you explore this once picturesque town now at the mercy of the Black Widow and her mechanical minions.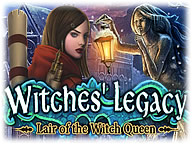 Witches Legacy:
Lair of the Witch Queen
The Witch Queen's evil plan comes to pass in Witches' Legacy: Lair of the Witch Queen, a cunning Hidden-Object Puzzle Adventure game.