Autumn is Coming with The Best Season Games to Play Online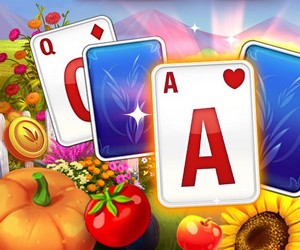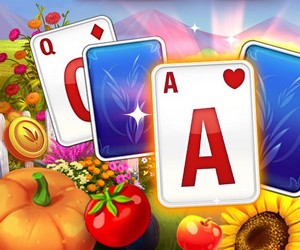 With the summer coming to an end, it's time to rip what you saw. If you too want to enjoy farm life online (i.e. without actually digging the ground), look into this list of free online games of various genres.
Naturally, farming games are first to come to mind. GoodGame Big Farm has been all-time favourite with our audience, with regular events and new tasks coming with updates. With a cast of peculiar characters, this farming simulator offers great pasttime, which can be shared with your online friends.
Klondike: The Lost Expedition is another management game to challenge your strategy skills. Apart of farming, it includes mining resources (gold including!), city-building and extensive craft. An enthralling storyline with a good deal of humor will keep you involved, while rich gaming experience allows you to experience all the aspects of life in the Wild West during the Gold Fever. Particularly, we love the idea to visit your friends' lots, help them with daily tasks and dig for treasures.
By the way, if you fancy the setting, and would like to share your adventures in the Wild West with your Facebook friends, consider playing Golden Frontier. It's a fun simulation game which offers months of engaging gameplay.
In case you prefer casual games with shorter game sessions, heed to the collection of free online puzzles matching games. For instance, Solitaire Mahjong Farm is a times board game with crops and livestock on mahjong tiles. It tests your pair-matching skills, with the challennge to solve as many mahjong puzzles within ten minutes.
The fans of free Match-3 games online may take to Farm Match Seasons. The brainteaser features hundreds of Match-3 puzzles, with constantly changing level goals, a catchy soundtrack and a cute little heroine. A relaxing casual gameplay i what you need to weil away the time and cheer up once you summer vacation is over.
Finally, we recommend trying Solitaire Farm: Seasons to the one higher one lower card games. It's an original game of patience somehow blended with farming. Discover numerous card solitaire levels, harvest crops to earn extra coins and collect your daily bonus to stock up on powerups.
In a word, there are a lot of free online games to chose from and play through the season. And we are going to release more of them in the days to come!
by Anna