Free Hidden Object Games: Ultimate Guide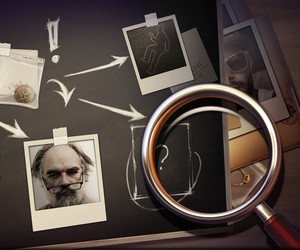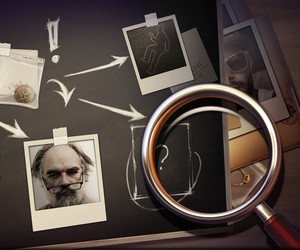 Hidden Object games have undergone a long evolution. The pure seek-and-find titles popularized by such game series as Hidden Expedition and Mystery Case Files. 2010s were the true Golden Era of casual games for PC, with Hidden Object Puzzle Adventure being the major genre. A twisted storyline entwined with searching gameplay and occasional brainteasers appealed to wide audience, previously only treated with small point-and-click adventure games for PC.
As the casual gamers migrated to mobile devices, so did Hidden Object games. Naturally, premium HOPA games were the first to be brought to mobile using pinch to zoom in and out to explore Hidden Object scenes in detail. However, the shift of the device entailed the shift of gameplay. Always on the run, mobile gamers needed shorter game session. Moreover, free‑to‑play games were on the rise, so, why spend a buck if you can play Hidden Object games free without any time limit?
So, if you still prefer old-school puzzle-adventure games, check out our HOPA collection. Otherwise, scroll down for a few tips & tricks how to play Hidden Object games free of charge.
Play every day. Daily Bonus is usually cumulative, thus logging in tomorrow often brings you more in-game currency or boosters which help you to progress.
Invite friends. Friends can share long-deserved energy or other in-game goods. Besides, occasional tournaments among friends allow you to contest for monetary rewards.
Join our Facebook Community. Facebook login allows you to save your progress online, to invite more friends, to play on desktop if you prefer larger screens, etc. But our Community members also enjoy exclusive Friday Bonus and rewards for seasonal contests and polls.
Leverage rewarded ads. While you may not enjoy ads, they appear quite useful when you lack but a few taps to complete a Hidden Object scene or a puzzle. It makes sense to wait some twenty seconds to get your extra time or hint, instead of waiting another half an hour to restore enough energy for the next attempt.
So, as you see, there are plenty of options to earn in-game currency, energy and boosters free of charge in mobile Hidden Object games and their web versions on Facebook. And don't forget about html5 mini-games, which you may find here. So, browse our vast collection of free Hidden Object Puzzle games, point-and-click adventure games and easy seek-and-find games and prove your searching skills.