Game Character Art: Recreating Cleopatra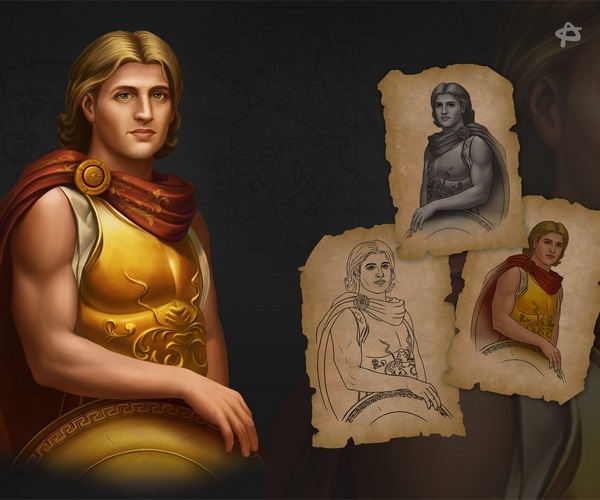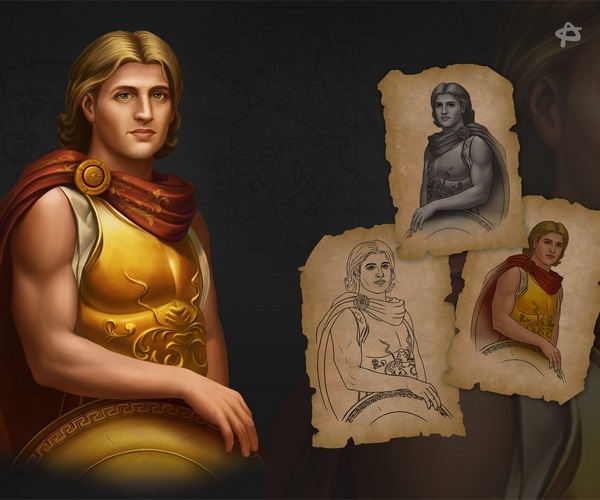 What did Cleopatra really look like? The notorious Netflix show has gathered its share of hate over their choice of the leading actress. However scientists still argue about the appearance of the historical figures. Anthropology may help us restore a face by the parameters of their skull, if it has been identified. However, such details of shade of skin, eye color, hair, or possible scars, are often left to speculation.
Creating a game character which is both recognizable and appealing to the large playing audience is twice as tricky. The creators of Time Gap, our top-performing Hidden Object Adventure game faced the challenge with enthusiasm. The game features a cast of characters based on historical personalities. And while the images of Abraham Lincoln, Albert Einstein or Napoleon Bonaparte are widely available, queen Cleopatra and Alexander the Great is a way different story.
Players probably never think of all sorts of aspects which game artists try to consider. Regarding the audience demographics, the characters should be fairly winsome, yet not too much to displease the players. Their attire should be historically plausible, and comply with the app store policies. Not only the character art has to be satisfying, it should also represent the their main traits, further reflected in dialogues. In this regard, Alexander the Great has probably underwent most significant changes over the game development. The brave warrior, he should also look both young and mature enough. Cleopatra has also updated her wardrobe more then once along with the rating criteria.
The upcoming update of Time Gap will feature a new set of bran-new game character art, meeting the modern quality standards for free-to-play Hidden Object Adventure games and matching the new game style. Take a sneak peak on the character creation from a sketch to the final image, anticipating the game update.
by Natalia