Welcome to Ukraine… virtually!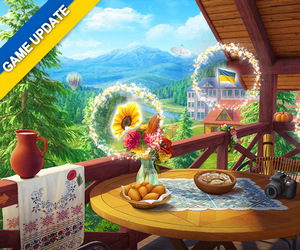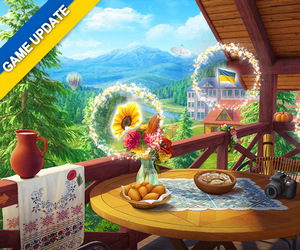 Ukraine has been in focus over the past year, and it won't be an overstatement to claim that for many the largest European country actually appeared a revelation. It's vast territory with beautiful nature and rich resources, and its brave people – Ukraine opened up to the world again after February 24, 2022. And while we all wait for the war to end to welcome tourists in person, the game Time Gap offers players to visit the country virtually!
Time Gap is a fantasy adventure game which takes you around the globe on a Hidden Object quest. Te recent game update features a new location – the Carpathians, one of the most popular tourist places in the country. As players find Hidden Objects around a mountain resort, they will learn more about the Ukrainian cuisine, its folk instruments, and the symbol behind the national colors.
What secret word is cyphered in the Ukrainian coat of arms? What cites brag the longest embankment and the largest square in Europe? Find it out now in the puzzle-adventure game, and come to see the attractions with your own eyes after the victory!
by Anna