Alicia Quatermain: Secrets Of The Lost Treasures
Alicia Quatermain: Secrets Of The Lost is a new time management game with a great and fun story to follow. You are on a quest here and don't think that it is going to be easy because you are going to travel far to different lands and to meet both friends and foes.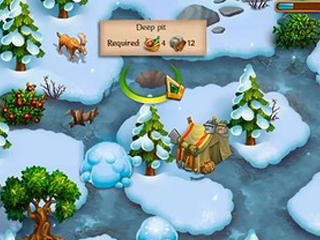 I think it is a great time management game because it does not just push you through the tasks of each level, but it also gives you a whole new world with the main character and her story and her hopes for the happy ending of her quest. So here is what's going on in this game.
You play as Alicia Quatermain. She is a granddaughter of a world known traveler, so traveling and adventure is almost in her blood. But there is a dark part of her family's past. Her father has disappeared under strange circumstances. Her adventurous spirit is going to help her unravel the mystery of this tragic event. But that is not the only task on her to-do list.
There is also a lost treasure of grandpa Allan that she needs to find first! And that means not only traveling to far away lands but also helping friendly folks she encounters and avoiding the traps of enemies who don't want her to succeed.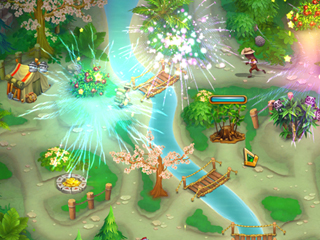 As you understand from a short description of the story, you are going to see all kinds of environments - tropical and warm or covered with snow, but all of them a beautifully drawn with bright colors. The game offers you several difficulty modes to set the pace that you want.
If you need time to get used to the game, you can choose a relaxed mode, but if you well familiar with the way thing work in these game, choose the most difficult mode and enjoy your extra challenge!
One of the cool features of this game is the ability to start another task while you are waiting on the completion of a different one. As you navigate through the tasks, you should look for a hidden jigsaw rune in every scene, that will help you with your quest. Then there are also objects that help you clean and decorate her office. The CE edition also offers a built-in guide and wallpaper that you can download.
It is a great time management game for the players of all ages and skill levels!
Download Alicia Quatermain: Secrets Of The Lost Treasures Collector's Edition free for PC
Download Alicia Quatermain: Secrets Of The Lost Treasures free for PC
Game review from GameMile.com ©