Amulet of Time: Shadow of la Rochelle - uncover a conspiracy against the king's mistress!

Download Amulet of Time: Shadow of la Rocheller for Windows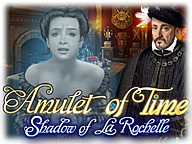 You are to play a beautiful game with adventure and love stories in France.
For some strange reason, specific time period and place intensify the romantic stories that happen at there and then.
Amulet of Time: Shadow of la Rochelle creates this atmosphere for the game to happen.
You are going to be involved into the royal secrets helping the king and his mistress.
This very intriguing story takes place in France under the reign of king Henri II, and gives you a lot of usefull information about historical background. Although none of it is 100% historically accurate.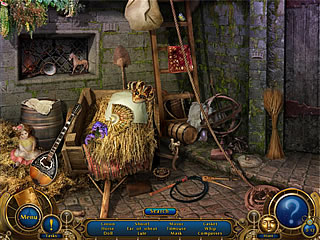 The graphics, superior, crisp and beautifully designed. The graphics are really the highlight of the game.
If you love great visuals,you will enjoy playing this game Plus you also get the voice over for the dialogues.
There is two game modes: easy and hard. It is true that this game is more HOG than adventure.
There are many items to find but there is no interaction in those levels.
The Hidden Object scenes were different, since you searched various sections of rooms for items and sometimes different locations.
The Help button was actually very helpful. The puzzles are not too difficul. Most of them are based on the good old basics of puzzles for this genre of the games.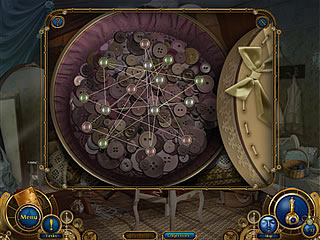 For the most part, the gameplay is a solid offering in the hidden object/adventure game genre, but there's nothing truly extraordinary here.
Amulet of Time has a decent balance between period locations and characters and apparitions or visions that will pop out in an attempt at an easy scare.
There's always the threat of a ghost or other evil being jumping out when you enter a location, but the majority of the game is bright and colorful all the same.
It's odd that you're allowed to walk so freely amongst the people while investigating the plot to murder the king, as no one knows who you are, but the drama and danger does become more prevalent as you continue on in the game.
Still, if you like games set in the past and also enjoy a good murder mystery, this one is definitely worth playing.

Download Amulet of Time: Shadow of la Rocheller for Windows
Game Review from Gamemile