Angry Birds Transformers - Casual games reviews.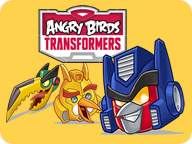 Video games have just gotten serious. Two of the greatest franchises in history have just collided in Angry Birds Transformers!
If you like Angry Birds, and if you like Transformers, then Angry Birds Transformers will absolutely blow your mind!
You wouldn't expect these two to come together, but if they did, you would think it would be for some super-expensive purposes.
Such is not the case in this free-to-play gaming experience that will rock your world.
Angry Birds Transformers has you face off with the evil green pigs in another epic war, but this time, you're not standing still.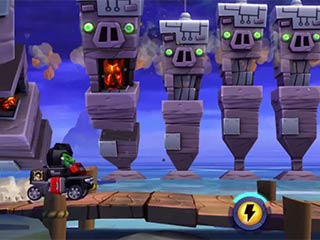 It is an auto-running game in which the enemy is propped up on various structures that are made of wood, stone, or glass, like in the original Angry Birds games.
You're able to kill the bad guys buy shooting the structures as you run. What's more, you are a giant robot, like in Transformers!
The two sides are called the Autobirds and Deceptipigs, which is hilarious. You can link in with your friends and call in their Autobirds to assist you on your quest.
Angry Birds Transformers is an awesome twist on the cartoon that shook the 80s and defined the 2010s.
This is a game that's likely to set off a whole new trend in toys and other merchandise, so you can download it and play it for yourself to catch on before it becomes the newest thing that people are talking about.
And, who knows, maybe in another 30 years, people will still be talking about it.