Play an addicting game Avenue Flo!

Download Avenue Flo for Windows.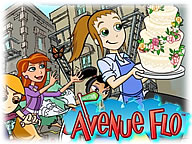 If you look at what category of games this review belongs to, you might get confused by what you see. That's because those who know Flo know that we are talking about time-management games. But not this time. PlayFirst has presented a new tricky feature to the well known Diner Dash series. Avenue Flo is actually a hidden object game with puzzles to solve. You meet the same old characters in the sequel. And they still do the jobs they usually do. Flo didn't become a detective and Quinn didn't become a ghost to fit into adventure game.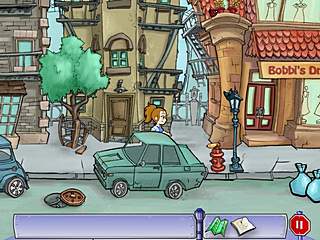 All of the characters are the same and they are fully voiced. You actually get lots of the story part, which you don't want to skip and you are not even able to do that.
In Avenue Flo, Quinn was hired to do her job for the daughter of corporate mogul Mr. Big. But all kinds of problems just keep to arise.
So Flo is on her way to help her friend out. Flo is going to go to different places and do all kinds of things to help the wedding happen. And if you didn't get this by this time, no, there won't be crazy time-management waitressing in this game. What you are going to do is to explore locations of the Diner town, search for items, solve mini-games.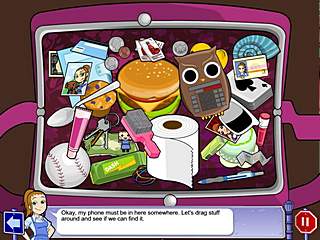 Some of the task for Flo will be repairing the destroyed wedding dress, collecting butterflies that have escaped, and tracking down Miss Big's pet poodle Snookums who was meant to be the ring bearer.
The mini-games you are to play include matching puzzles, a rhythmic aerobics mini-game, fridge organizing activities. All of them can be played as much as you want in a special mode that you can unlock.
The game will be a good change for the Diner Dash series fans, even for those who are that great fans of adventure genre.

Download Avenue Flo for Windows.