Bon Voyage: Hidden Object - travel around the world and find hidden treasures!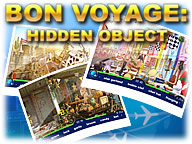 Vocation is a long-dreamed time when you forget about the daily routine, eat and sleep to your heart's content and travel to most unimaginable places.
Start packing your suitcase or just download Bon Voyage: Hidden Object to get pleasant pastime, amazing photos and souvenirs.
The objective of this mobile game is to let you witness the most interesting festivals around the world.
The Carnival in Rio de Janeiro, la Tomatina and the Running of the Bulls in Spain, Octoberfest in Germany, Hanami (Cherry Blossom) in Japan...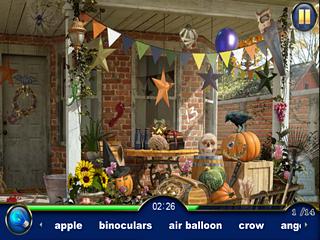 Over a dozen exciting events are awaiting for you in the shape of a hidden object game.
In each location you are to find 14 objects presented as words, silhouettes or associations.
You choose the mode every time you pick a level, thus the locations can be replayed in all three modes to get maximum stars.
The full version of the game offers 24 hidden object scenes.
As you scour rich seek-and-find locations, you have to collect 10 souvenirs in order to unlock next event. Three types of hints are at your disposal.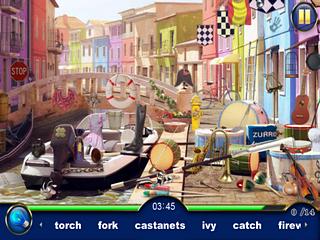 The magic magnifier shows only the required items blurring the rest of the picture.
Eyeglasses give you the whole view of the scene with all the hidden objects highlighted, while binoculars point to a random item from the list.
Be prepared that hints are expandable, and you will have to wait till the hint button recharges.
As it often happens, you wish to prolong every moment of your vocation. Well, take your time!
In Bon Voyage: Hidden Object the level pass time is unlimited, but your seek-and-find skills are surely rewarded.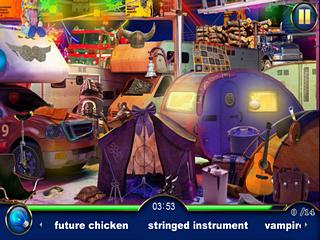 If you cope with the task quicker than in 4 minutes, you get special bonus.
It can help you climb up to the top of the global leader-board.
If you are unsure about getting the full version at once, just give the game a try.
The opportunity to purchase separate level packs allows you to plan you trip and either travel across Asia or feel the spirit of the Old World.
Have a nice vocation!