Christmas Stories: Nutcracker - rescue the princess from the evil Rat King!

Download Christmas Stories: Nutcracker for Windows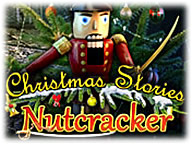 Usually people get tired of the same old things that repeat time after time.
But not if it's about Chrismas. Things that people once loved are going to be desired and anticipated every year.
Christmas Stories: Nutcracker is a nicely developed hidden object puzzle adventure game.
The game added a new twist to this old well known story.
The nutcracker needs your help to stop the rat king from his evil plans.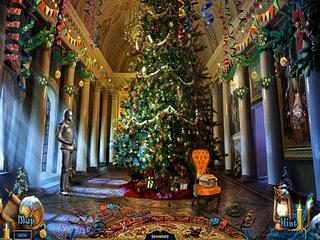 Well, you know the story. But the game made a great remake out of it.
The characters are fun and interesting to interact with.
The game's audio-viasul resentation is crucial here, and it doesn't fail.
The graphics are all beautifully drawn creating this wonderful atmosphere of Christmas and drama.
The music is no different, very fitting the story.
The game is a nicely put together hidden object puzzle adventure game.
The hidden ob object levels are not too challenging, but it is a true pleasure to go to so many locations that are not just junk piles.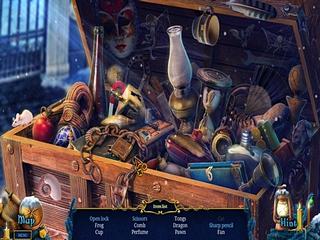 The puzzles are not super hard, but rather fun and bright and very enjoyable.
You can use a map or a hint system. Both are helpful.
There are collectibles to be found and some bonus content to reveal to enoy the game to the fullest.
The game is a great twist on an old story in the form of a casual game.
Christmas Stories: The Nutcracker is an excellent hidden object game.
Once you have finished the lengthy main story, the Collector's Edition a bonus game unlocks with a new (much shorter) story, hidden object scenes, characters and puzzles.
It's like a present within a present! And there's no doubt about it – you're not going to want to wait until December 25th to open this one.

Download Christmas Stories: Nutcracker for Windows
Game Review form Gamemile