Dangerous Games: Illusionist - Casual games reviews.

Download Dangerous Games: Illusionist for Windows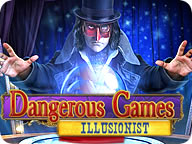 Dangerous Games: Illusionist Collector's Edition is a hidden object puzzle adventure game that comes from Blam! and promises to be one of your favorite.
You are to encounter not only the challenging puzzles and tasks but also magic.
The game makes you wonder about how exactly the illusionists' tricks work and that is always mind bending.
You play as a reporter who covered hte first championship of Illusionists a while back.
The event went south as one of the contestants died. You did your best to expose him as a fake too. Now twenty years later you find yourself at the same event hoping for a better turn out this time.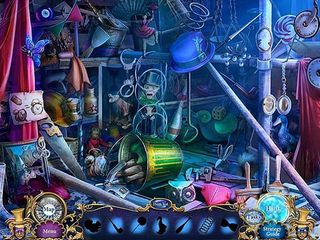 Yet magic catches you by surprise as a mysterious man in a red mask appears and makes one of the contestants disappear.
The game visually is very colorful with a lot of detail. The music and sounds creat a wonderful beckgroung for the story to unravel.
The game's real beauty is in its gameplay. The hidden object scenes and the mini games are increadibly enjoyable because of all of the attention and uniqueness put into each one of them.
The HOS are mostly interactive involving finding object and acomplishing tasks.
There are a few things that add some extra fun, like Illusion Goggles that allow you to see what's behind the messages the red masked man is sending you.
Morphing cards tell you about different tricks of the illusionists.
These morphing objects is not the obly bonus of the collection edition. You are also getting wallpaper, concept art, videos, a built in Strtegy Guide and an bonus chapter. Enjoy!

Download Dangerous Games: Illusionist for Windows
Game Review from Gamemile