Dark Parables: The Exiled Prince - investigate mysteruious forest!

Download Dark Parables: The Exiled Prince for Windows.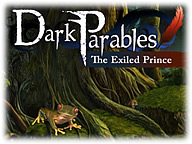 If you are like me, and you notice all smallest details of the games you play, you are going to like this game. Dark Parables: The Exiled Prince is one of the latest releases of the hidden object/ adventure games. The game features a great story, absolutely wonderful graphics, and challenging tasks for you to accomplish.
The story of the game is very interesting. When the fog cloaks the Exiled Prince Road in the Black Forest, mysterious man begins to wander here, searching for his long-lost princess.. But everyone, who meets him, disappears forever... Marry, chancellor's daughter, went missing with her bodyguard in the Black Forest and this case is believed to be connected with enigmatic Frog Prince. As a detective, you will have to investigate the wood and find the girl as soon as possible.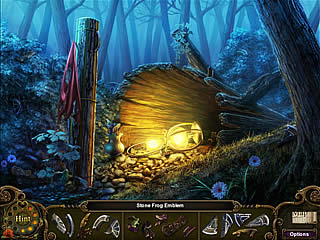 The classic story tells us that the used-to-be-a frog prince and the kisser lived happily ever after. But according to the game things went wrong somewhere along the way and the poor guy is now wandering the forset. Such a beginning was a great hook for me to stay there more to see the new version of the end of the story.
One of the first things that you are going to notice about the game is that everything looks very beautiful here. That is true not only for the still scenes, but also for the animated parts that only make it so much better.
As for the gameplay, the hidden object parts and the adventure parts are balanced in a very nice way. The game creates the general feeling that you left on your own there in a good way. Pretty soon in the game, you get a map of the forest and the hidden object areas. You are guided, but at the same time it's up to you where to go. That created a really nice atmosphere of a deeper kind of involvement.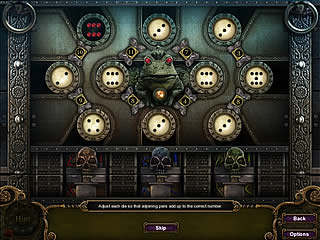 Playing as a detective who is to find the girl and her bodyguard you get to explore the forest and all of the locations you run into while searching for the clues.
The hidden object levels are such a pleasure to play. No clutter there. Everything usually belongs to the place and makes a lot of sence. You will usually collect the pieces of some inventory to be used somewhere else later. The puzzles that serve as mini-games are unique and fresh in the way they are presented even when it is old same puzzle patters.
Are you ready to go to the deserted forest, investigate it and finally rescue Marie until it's too late in this exciting game?

Download Dark Parables: The Exiled Prince for Windows.
Review from Gamemile.com