Dark Parables: Requiem for the Forgotten Shadow Game Review
Dark Parables: Requiem for the Forgotten Shadow came out as a great addition to the Dark Parables series. Eipix Entretainment has come up with another adventure for you in this thrilling hidden object puzzle adventure game.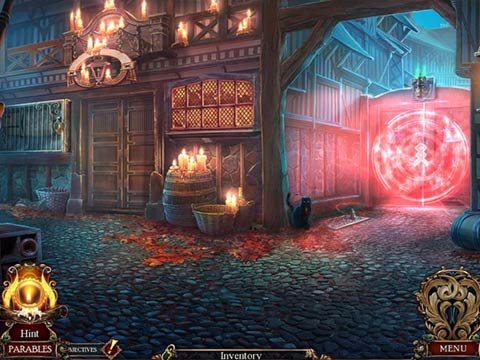 You are going to travel to Switzerland to deal with another mystery going on in a town of Anaben. You are hired by the town's duke to investigate a mysterious illness that turns the citizens into shadows. People's bodies are literally being emptied of themselves left and right. You need to hurry with your investigation before you yourself turns into a shadow of yourself. It doesn't take to be a medical doctor to understand that it is not an illness, but rather a dark magic used with evil intentions.
You are going to deal with a secret group to stop this madness. The game's graphics are just wonderful. Lots of colors, shades and details. This collector's edition offers four modes of play: Casual, Hard, Insane, and Custom. You get to adjust the skips and hint according to your skills and liking. You get a map and a strategy guide to help you navigate and get help when you need it.
The gameplay itself seems to be geared toward more experienced players. But you can always fix that with the custom settings.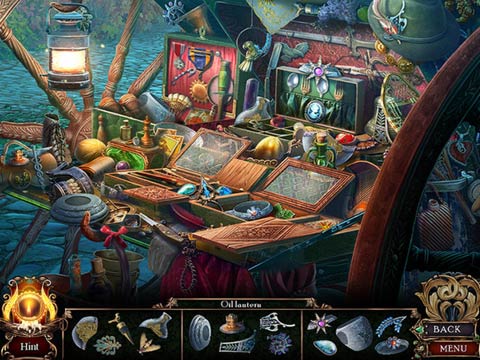 The hidden object scenes are all FROGs, which makes it a paradise for the fans of looking for pieces of inventory. But, if you are not one of them, you will have to accept that. The puzzles are very interesting and vary a lot, but they might get a bit challenging for some of the players. This has become a common feature of the Dark Parables series. 22 puzzles and 19 HOP scenes are available for replay. Then there are morphing pieces of 4 parables and 39 collectible signs that you need to be on the look out for. And of course, you get a whole lot of media extras, like wallpaper, music, concept art etc... There is a bonus chapter where you continue to help the duke and the duchess by restoring their well-being.
The game is dark and challenging - perfect for the hidden object puzzle adventure genre funs!
Download Dark Parables: Requiem for the Forgotten Shadow Collector's Edition free for PC
Game Review from © GameMile.com