Dark Realm: Guardian of Flames
A new adventure from Mad Head Games! The Dark Realm series has been upgraded with a new release, Dark Realm: Guardian of Flames Collector's Edition. This new story challenges you to use your skills to rescue the world from a villain that is about to return after a long imprisonment!
You play as Queen Valeria in this hidden object puzzle adventure game. If you have played the previous games of this series, you should know that she comes from a line of Fireweilders that goes all the way back to Erasmus (a powerful Mage of Eternal Fire). He was powerful enough to close the seal between their world and the dark realm.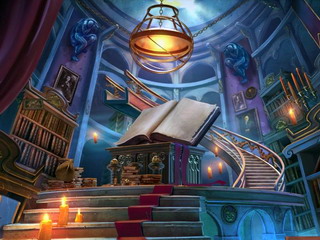 That kept the evil Lord down there for quite a while. But the seal has been breached and he is about to return with an army of minions whom he gathered during his imprisonment. You as one of the Mages and a queen are now responsible for saving your realm from this villain. You are going to need to gather all your powers and allies from around your world to stand against him.
It is not the only adventure that the game offers you. There is a bonus chapter where you get to solve yet another problem and rescue your kingdom once again.
The game's graphics are clear and crisp, great for a story like that. This game and the series, in general, is great for younger players because it is not super dark or creepy. The story, though told many times in many different forms and shapes, is presented in an interesting enough way to keep you going to the end of the game.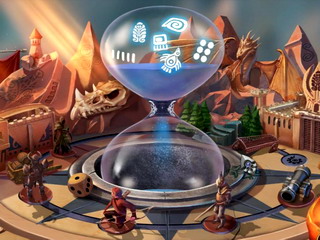 Several modes of difficulty and adjustable skips and hints make the game a bit flexible to match your skill level.
The hidden object scenes (13 replayable ones) and the puzzles are very well designed and thought through. There are 30 collectible jigsaw puzzle pieces throughout the game, 12 achievements, and 13 morphing objects in the hidden object scenes. You get to use a map and an amulet as well as the strategy guide. And you get to download all the media extras that come with the game!
Game Review by GameMile.com©