Dark Tales: Edgar Allan Poe's The Fall of the House of Usher - Casual games reviews.

Download Dark Tales: Edgar Allan Poe's The Fall of the House of Usher for Windows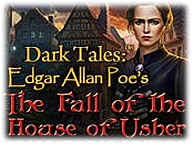 Dark Tales: Edgar Allan Poe's The Fall of the House of Usher is a hidden object puzzle adventure game that has been recently released to add to the series.
This series is one of the best ones out there. And if you are a fan of this genre, you don't want to miss that.
In this release, you are to investigate a strange case at the House of Usher.
There are twins with a shady past and mysterious present pointing to a curse that puts many people in danger.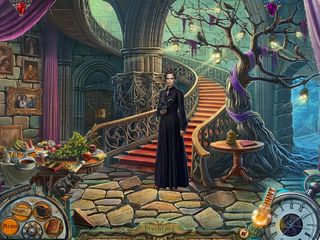 They begin to disappear making it an urgent need for your help.
The story is full of intrugues and unexpected turns.
The game looks and sounds wonderful as the story unfolds.
Colors and light is used in a way that creates vivid attractive scenes.
The game play is full of things to keep you busy.
The are many hidden object scenes of several different types.
They can also be switched to an interesting Match 3 game which is much harder than the standard Match 3 games we have played.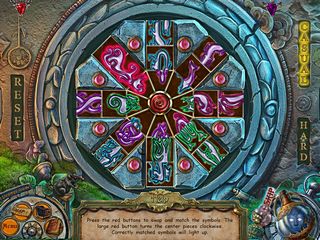 Adventure game play was interesting and surprisingly challenging and somewhat confusing. As always, you have dark corners to explore and items to find in order to unlock doors and solve puzzles.
They are interactive and even fun at times. The mini games are interesting and nicely presented.
Then there is a lot of adventure in bietween those two kinds of puzzles.
You have a camera to take screenshots and save in your album.
You are to collect coins and to use your helper, that needs to be trained first.
The game is really great and adds some freshness to the series.

Download Dark Tales: Edgar Allan Poe's The Fall of the House of Usher for Windows
Game Review from Gamemile