Play an addicting game Deadtime Stories!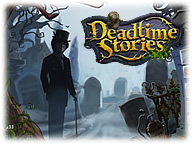 Judging from the game's name, something dreadful and at the same time thrilling is waiting for you ahead. Thus, think twice before switching the lights off... If you want to play the game with a carefully polished gameplot, interesting puzzles and just a good game, then you will for sure like Deadtime Stories, a new release from the developers of Dr. Lynch: Grave Secrets and the hit Women's Murder Club series.
The story is concentrated on a girl, whose name is Jessie Bodeen. She is going to tell you her story. But you should be aware that it is not so pleasant and captivating, but it's better to say creepy. The matter is that her residence is Edward Blackgate's special cemetery. She was offered to get a pretty good fee for casting an evil spell.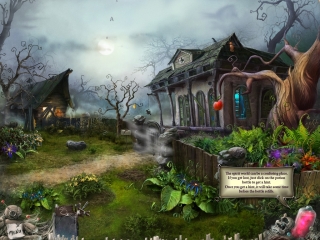 After long hesitations, she was finally tempted by such a proposition and started preparing the vodoo spells and communicating with ghosts and other supernatural creatures. Everyone knows that one should not disturb the citizens of the otherside. So how will all this story end and how will it reflect on Jessie?! You will be able to answer these questions only by playing the game.
You will learn Jessie's story part by part. But at first you are to find a vodoo book and prepare a potion. The game is of hidden object and adventure style. Thus you will not have to make the monotonuos work. Such blend of genres will only keep you interested. All the tasks can also be divided into parts. As you always have to find some items and after this prepare the potion and give it to Jessie in order that she could tell you her further story.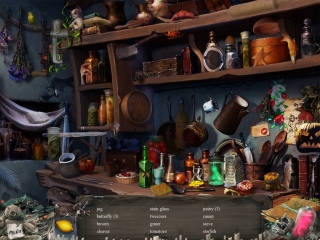 You will be pleasantly surprised by the mini games. From the first sight they seem like already ordinary ones. But after playing them, you will understamd that the developers did their best in order to diversify them and brought some newness and freshness into them.
If you ever played Dr. Lynch: Grave Secrets or Women's Murder Club series, you will not allow me to tell lies that they are really fascinating. And so is Deadtime Stories. After you will complete it, you will be disappointed only in one thing: that it is too short. It is needed only 3 hours to pass it.