Death Pages: Ghost Library - investigate the case of three teenagers gone missing!

Download Death Pages: Ghost Library for Windows
Death Pages: Ghost Library is a game that combines modern times and classic literature into one beautiful and challenging hidden object puzzle adventure game.
The game is one the good ones out there, so you should check it out if you are looking for something of this genre.
You are to investigate the case of three teenagers gone missing.
You come to the library for more clues and you get them.
The librarian is responsible for the kidnapping the teenagers (no wander, they are usually not the nicest people out there!).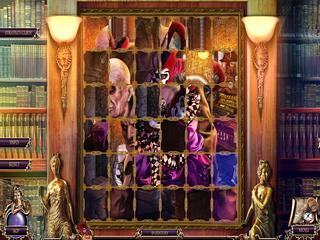 Somehow he has put them into Romeo and Juliet story to play out the roles.
Knowing the story you are well aware of the fact that you don't have too much time.
As to the audio-visuals, they are perfect.
The graphics are all colorful and bright with a lot of detail.
The voice overs and music make the whole experience even better.
So on the visual/aural side of things, the game fares pretty well.
Attractive characters and nicely-done environments are the stars with solid voice performances and a dramatic orchestral score as the supporting cast.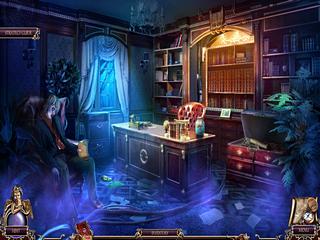 As to the gameplay, it has everything the genre requires.
The hidden object scenes require you to place the items to where they belong.
The mini-games offer a lot of fun as well as a nice level of challenge.
Then there are a lot of location to visit and solve their puzzles.
You can navigate easily as there is an interactive map transporting to where you want.
A journal is another helpful tool with a task page to help you find your way through. The game is definitely worth trying or even buying depending on your personal preferences.

Download Death Pages: Ghost Library for Windows