Fear for Sale: Nightmare Cinema - uncover the secrets of a spooky old theater!

Download Fear for Sale: Nightmare Cinema for Windows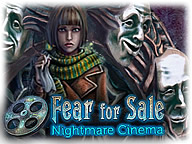 Fear for Sale series is one of the most loved among those of the hidden object puzzle adventure games.
Fear for Sale: Nightmare Cinema Collector's Edition is another great game in the series that challenges you to rescue a group of people before it is too late.
The gameplay as well as the presentation is very well put together and thought though.
As a fan of movies as one of the forms of art, I really enjoyed the fact that the events happen in an old movie theter.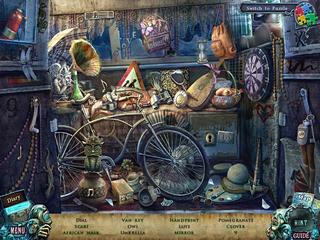 This detail by itself contributes to the atmosphere a lot.
To put it short, the audience has disappeared during a film screening.
You have to investigate what appened and how to bring them back.
It gets more comlicated as you proceed. Quite an intriguing story!
Those who worked on the audio-visual part of the game used the theme very efficiently.
The scenes are dark and detailed, and the sounds and voice overs are excellent.
The game offers you four modes to choose from, one of which is custom made by you.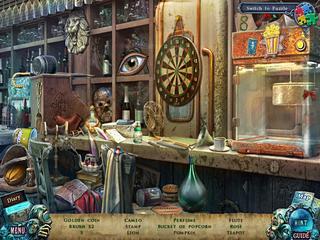 There's a good amount of hidden object scenes.
They are not too many in number but if you really not a fan of them you can play a puzzle instead.
There are also mini-games to play along the way.
They are quite entertaining with a good level of difficulty and some new turns and twists.
The game is also full of objects to collect as you move on. There's a ap that helps you travel fast wherever you are.
Fear for Sale: Nightmare Cinema Collector's Edition is a very polished game that will most likely please the fans of the genre.

Download Fear for Sale: Nightmare Cinema for Windows
Game Review form Gamemile