Grim Facade: Cost of Jealousy - discover a tale of deceit, betrayal, and disguise!

Download Grim Facade: Cost of Jealousy for Windows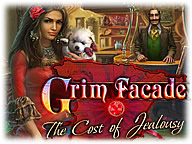 Human repationship tend to get complicated.
Grim Facade: Cost of Jealousy Collector's Edition is an invitation to an interesting journey full of mystery and human ambitions.
It is one of those stories that are better played out in a game than lived out in real life.
This is the second time were get to go to Spain to play the game in the last week.
The Keepers: The Order's Last Secret Collector's Edition is the first one.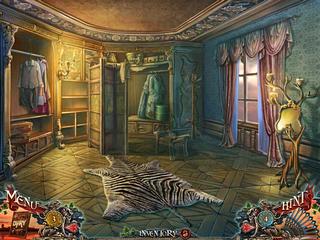 This time, what seems to be an ordinary murder turns out to be a much more complicated case.
Not only you need to find the murderer to do your job, but also to stay alive and not be their next victim.
The game creates this absolutely gorgeous atmosphere of intrigue with a Spanish taste.
The graphics and sounds work together very well complementing each other.
The game play is one of a typical hidden object puzzle adventure game but with some additional stuff, like collecting hints and coins that you can later spend in a store.
There are some interactive hidden object scenes (not too many) and mini-games.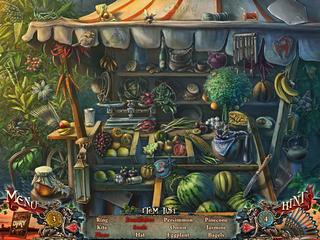 The latter are not too challenging, but fun to play.
Even though it goes down the cheesy soap opera route, Grim Facade: Cost of Jealousy doesn't have any delusions about what kind of game it is.
It fully embraces the concept of killers with a limp and jealous mistresses who swear they'll stab their husbands in the night.
There's also some bonus content that you unlock for more mini-games and another chapter, which is great because the story of this game is really twisted and full of surprises.
The game is great and very addictive and entertaining. It is one of the best out there for now.

Download Grim Facade: Cost of Jealousy for Windows
Game Review form Gamemile