Grim Legends: The Forsaken Bride - Casual games reviews.

Download Grim Legends: The Forsaken Bride for Windows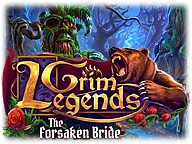 Grim Legends: The Forsaken Bride Collector's Edition is a wonderful hidden object puzzle adventure game that has recently been released.
The game has got it all really - a great story presented with beautiful colors and a lot of challenges to take and see the end.
The game begins with an intiguing intro with a young lady throwing away her ring and cursing the one who gave it to her.
Then several years later you are headed to your sister's wedding only to witness how she was kidnapped.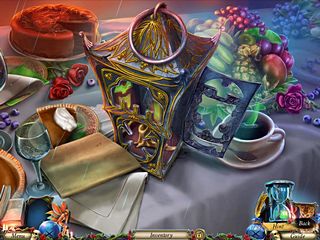 Anyways there's a lot to discover now in that location and about the story behind the event.
All that is presented with absolutely wonderful images and very beautiful scenes.
The music is also very nice as well as the voice overs.
Not only will you enjoy with you eyes and your ears, but also with your brain.
You are given 3 levels of difficulty, a jump map, a strategy guide, and an adorable helper.
There are lots of hidden object scenes of different kinds.
Most of them are played twice. Then you will go through many different mini games that are really fun to play.
And don't forget all the objects you need to find throughout the game as well as all the achievements to earn.
The game is really good to spend a few hour outside of reality. Try the free version for yourself.

Download Grim Legends: The Forsaken Bride for Windows
Game Review from Gamemile