Grim Tales: Threads of Destiny - Casual games reviews.
Download Grim Tales: Threads of Destiny for Windows
Download Grim Tales: Threads of Destiny for Mac
Grim Tales: Threads of Destiny is a new release into the Grim Tales series that is well known among the hidden object puzzle adventure genre fans. Elephant Games didn't let the fans down with this new addition to the series - the quality standards are high!
The game is must for those who love intriguing stories and challenging searches for more details.
The first scene the game begins with is quite touching as you observe the tragedy of a plane crush. They did a really great job with the music and colours both for this scene and the rest of the game. Those slow piano tracks promote emotional response as you get more and more involved with the story.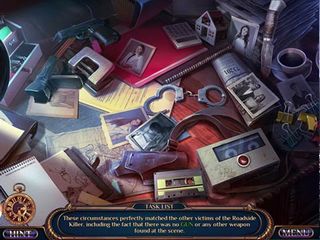 New evidence of an old case came to surface and you might be the key to understanding what they can tell. This case is about the death of your niece's parents by a serial killer. Even though it happened more that 20 years ago, your special gift can help see what really happened and maybe even change the fate of those people.
And that is how this new journey begins in the office of the detective leading the case. The story sucks you in within seconds as many serial killer stories do! But there is also a supernatural aspect to the story because your ability to go back in time through objects and a dark force following you around.
You are going to have to pick up a lot of inventory some if which is going to make you wonder if you are ever gonna use it! No worries - you will need all of that eventually.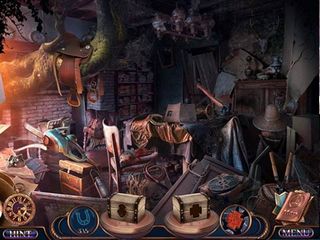 Pay close attention to the items to collect all the morphing objects and the collectibles both in main and bonus games.
If you play in a challenging mode without skipping and hints, the game is going to take you quite a while to complete (up to 4 hours perhaps).
The hidden object scenes are all a bit different allowing you to not get bored with endless searches. The mini games are quite challenging, and the puzzles seem to be easier. The puzzles include matching, moving, counting and much more. The collector's edition offers a map, a strategy guide, a number of achievements to earn as well as all the music and graphics extras.
Download Grim Tales: Threads of Destiny for Windows
Download Grim Tales: Threads of Destiny for Mac