Hallowed Legends: Templar - stop the Knights of the Templar and save the entire town!

Download Hallowed Legends: Templar for Windows
Hallowed Legends: Templar Collector's Edition is a new hidden object puzzle adventure game, that takes you to Europe to help you relatives.
The game is full of so many tasks for you to accomplish and is also wrapped up in a nice audio-visuals.
As to the gameplay, you get the typical set of levels to go though.
The very beginning of the game is kind of unusual, because it's more like a movie with a real person being part of the graphic scnene.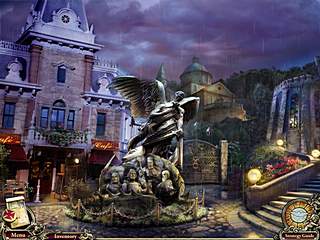 I guess it should be pretty impressive, but it seemed a little weird too. Maybe it is just because of having played so many games you get used to not real characters.
The setting of the game is in Europe. You travel to France to your relatives because of the strange things that are going on there.
It all has to do with the scarry looking templars walking around.
As to the gameplay, you get the typical set of levels to go though.
There is a lot of interactive adventure going on here.
All of the scenes are full of the areas that need some other items to be used there. Some of those itmes are found as you play the hidden object levels.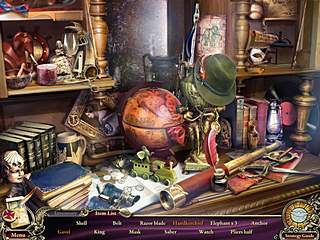 Those levels are neither annoyingly difficult, nor rediculously easy.
The scenes have all the stuff that actually belongs there as much as this possible for the levels like that.
You can also make it harder for you by switching to one of the more difficult modes.
Then there are also all kinds of mini-games you get to play along the way.
You can tell that the developers has done a great job working on this game.
This game is a work of art, from the Environment, to the graphics, to the music, to the ambient sounds, and especially, to the storyline.

Download Hallowed Legends: Templar for Windows
Game Review from Gamemile