Haunted Legends: The Curse of Vox - uncover a mysterious legend!

Download Haunted Legends: The Curse of Vox for Windows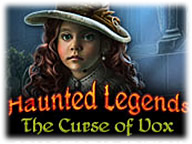 Haunted Legends: The Curse of Vox Collector's Edition is one of those game that you most likely expect to find if you came by the genre of hidden object puzzle adventure games.
It is dark, full of puzzles and challenges, and the story only gets worse as you progress through the game.
So the story starts from the murder of Silvia Filler.
Unlike, police, you are going to help the poor lady.
This help is going to take place mostly inside of a house full of spirits. Those are the spirits of the ancestors of the family. But what has brought them back?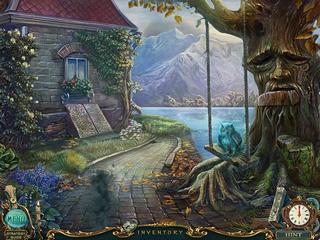 I'm glad you asked! Everything seems to be leading to a mysterious book, but guess what?
You are not the only one looking for it. It's even surprising there's no other unexpected turns.
The artwork of this game is just excellent.
There's so much attention to detail and all the colors blend together (in a good way, not a blurry one) into these beautiful, though a bit dark, scenes.
The gameplay sticks to that of a typical HOPA game, but it is very well polished and enjoyable.
There's a great number of hidden object scenes, that come in different forms. The developers really tried to make a variety of tasks for you here.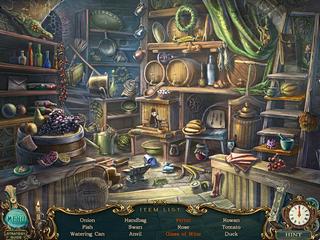 Then there are many puzzles as you go through the game. They are different in their challenge level.
But that is something expected, right? One other thing to be busy here with is seeds that you need to collect and plant and grow.
That will give you some money and, yes, take you a bit off the track, but not totally.
The game is really worth of your attention and time if you are into this genre.
It does not seem to be something you would regret playing!

Download Haunted Legends: The Curse of Vox for Windows
Game Review from Gamemile