Haunted Legends: The Dark Wishes - Casual games reviews.

Download Haunted Legends: The Dark Wishes for Windows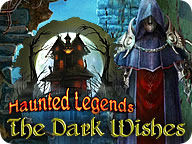 You've played the previous five episodes of the Haunted Legends series and now the sixth is finally here.
Haunted Legends: The Dark Wishes Collector's Edition is the award-winning continuation of the epic struggle between this side and that.
If you haven't played any of the previous chapters, then you'll find that The Dark Wishes is a great spot to jump on in with.
Lots of great fun in this spooky Hidden Object Puzzle Adventure game that's bound to keep your wheels turning for hours. It's the typical university romance story.
Roberto and Lucia fall in love while they are studying at The Venetian University of Magic (where you serve as their teacher), so naturally, when they invite you to their romantic wedding a few years down the road, you accept the invitation and head off to the matrimonious festivities.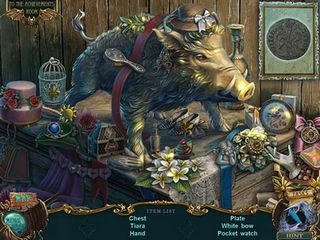 But, alas, Roberto is murdered! What's worse, Lucia is faced with the blame.
What treachery! Of course, you know the young couple and Lucia would never commit a heinous deed such as this. Can you unravel the mystery before it's too late for Lucia?
The collector's edition comes with a helpful Strategy Guide that will guide you along in your gameplay should you come into any difficulty.
There is a bonus game in which you get to take care of that blasted philosopher's stone once and for all. You can collect doves throughout the gameplay and unlock various achievements as well.
The collector's edition has more fun and challenging minigames and puzzles with an adjustable difficulty setting to allow you to customize your gameplay. Great downloadable media, too. Check it out!

Download Haunted Legends: The Dark Wishes for Windows
Game Review from Gamemile