Download Heart's Medicine: Hospital Heat Game Review
Allison is back and she is on fire! Literally. Play this exciting time management game, Heart's Medicine: Hospital Heat Collector's Edition and enjoy the adventures of this girl that is determined to do anything that would help her keep the doctor's oath. But that is not all, you get some romance, some family drama, and a lot of clicking in between.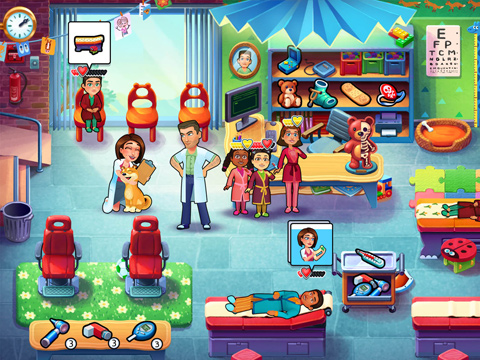 You are going to have to be super quick to keep the patients healthy and happy. Some might find the game's pace too slow, but it is always like that - it all depends on the person's skills or age sometimes.
You play in the pediatrics with Connor and that's the lovie-dovie part of the game. They are cute and in love. Then you also get a call from Allison's mom whom she hasn't talked with for quite a while. That's your unexpected family matters.
This game has you treat patients for whatever their need is. They come to the waiting room and then you see a bubble that shows what kind of treatment they require. The color of a bubble tells you how many actions you have to do for each patient. Blue, green or purple means either a bed or a treatment or even a puzzle game.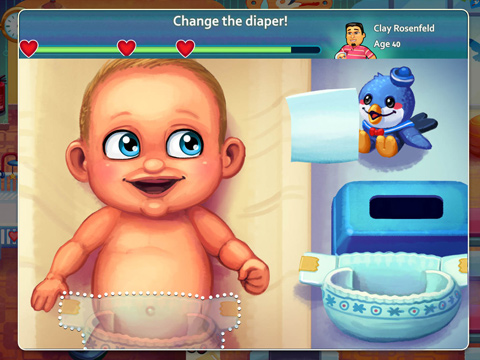 Speed is almost everything in time management games and Heart's Medicine: Hospital Heat Collector's Edition is not an exception. You will receive some extra points if you act fast or do chain treatments.
Your patients will have heart meters as they wait for you. But if you act fast enough and their meter is full, it turns gold and that means it will stay that way and never decrease.
You want to earn as many points as you can because you can use them in a shop buying upgrades for the hospital making patients happier and earning more points for more upgrades. There are also diamonds that you get from bonus levels and those can be spent on items for the doctor's lounge. You will also have to catch a guinea pig Oliver in each level and all levels can be replayed as many times as you want.
The game is full of all kinds of activities for you including earning 20 trophies for the milestones that you reach.
Download Heart's Medicine: Hospital Heat Collector's Edition free for PC
Game review by GameMile ©