Play an addicting game Hidden Expedition: Devil's Triangle!

Download Hidden Expedition: Devil's Triangle for Windows.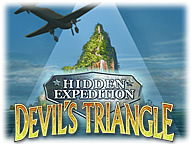 If you miss playing something extraordinary with amazing graphics, thrilling gameplot and pleasant music, then you should for sure play Hidden Expedition: Devil's Triangle. As this game combines all these feautures - and even more!
In here, you will embark on a thrilling adventure together with your helping hand Emily. The matter is that the group of explorers named H.E.A.T. (Hidden Expedition Adventure Team) has sent one of its members to the Bermuda Triangle for making some scientific research. But trouble has happened to her as she was lost. Now one of the explorers should start a new journey to Bermudas and find the lost pilot - on a voyage with a plenty of adventures. That's the description of the gameplot in short.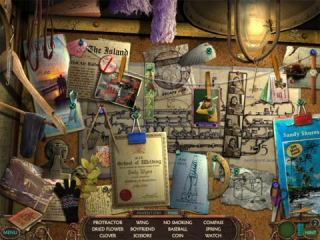 The game is a mix of different styles. But in general it could be called adventure. It also contains the elements of hidden object, quest and puzzle. There are the variety of splendid mini-games and tasks to fulfill that makes the game interesting. For example, your goal is to fix radio. For this, you are to find its knop, antenna and some more items. They are hidden in different places. But it's not just a hidden object and thus you are not just to look around and take it. Let me explain: the button lays in the chest. But it is locked. In order to open it, you should play some hidden object mini-games, find code, then enter it, open a chest and take a knop. But sometimes, in order to unlock something you need to walk through the different rooms. For example, there is a room you are to open. But for this you need an authorized card. It's hidden in one of other rooms. So you pass the levels, find a card and then return to this particular room and open it.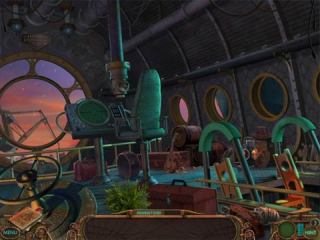 I must admit that hidden object mini-games are not the same. That means that you need not only to look for the items from the list. You are also to find the determined amount of particular objects or find and macth the pairs of related items and so on.
As you could already understand, among the best features is the opportunity to move to any location and go back the way you came. But there are some more. For example, you can take a closer look of some items, at the beginning of a level you get the full set of hints and besides there is a travelogue. It's a book which keeps track of the vital information, contains the description of your adventure. You can open it whenever you want and read.
The game is rather interesting and thrilling. It even could be used for the family playing. Any way, you can spend your free time playing it and stay satisfied.

Download Hidden Expedition: Devil's Triangle for Windows.