Hidden Expedition: Smithsonian Hope Diamond - Casual games reviews.

Download Hidden Expedition: Smithsonian Hope Diamond for Windows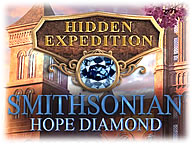 Another great release with a big adventure placed right before you!
Hidden Expedition: Smithsonian Hope Diamond is a wonderful hidden object puzzle adventure game.
It is full of new turns and unexpected obstacles to overcome.
Trains are associated with adventure just by themselves, but what if the you are hold in hostage by bandits and are forced to go and look for Hope Diamond's shards?
That gives an absolutely different taste to the adventure set before you!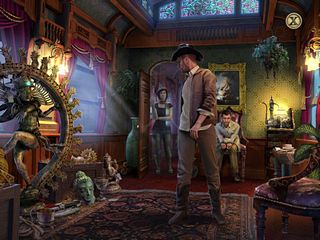 And as a HOPA player you don't want to miss that!
The graphics are excellent and very realistic with a lot of details making it more attractive to the eye.
The same is the sounds. The music creates an atmosphere of danger and voice overs match the mouths of the characters perfectly!
The games offers you several modes of gameplay, one of which allows you to customize the settings as you wish.
There are a lot of interactive hidden object scenes.
Don't miss all the morphing objects that are scattered through all of them.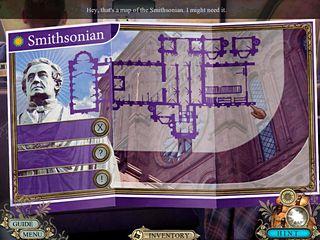 There are also interesting and fun minigames to play as you proceed.
The game is full of collectibles and achievements, and, if you get to the end, other extras.
If you are looking for something to jump into and forget about the real life for a bit, this one will do it for you!

Download Hidden Expedition: Smithsonian Hope Diamond for Windows
Game Review from Gamemile