Hidden Expedition: The Fountain of Youth - Casual games reviews.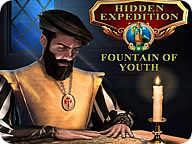 Hidden Expedition: The Fountain of Youth Collector's Edition
is a new addition to the Hidden Expedition series from
Eipix
. This new release is all about travelling around the world and searching for clues. You might even get some time ravelling if you get far enough.
The time travelling part is for those who get through the game and try the bonus chapter.
The story behind all these trips goes like this: your fellow H.E.L.P. agents have been overseeing a restoration project when they've gone missing.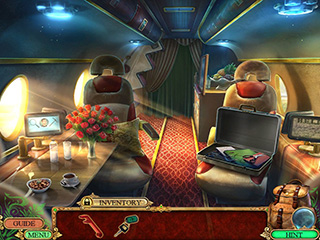 Yes, you are out to find them, but there is so much more to consider in this story: the fountain of youth in the wrong hands, treason, and Ferdinand Magellan's journey.
The story and adventure part is packed not only with action, but also with some interesting facts about Magellan's journey, which is quite informative.
The game's audio-visuals are pretty good as you would expect from this developer. The characters are realistic and the scenes are full of colors depicting all kinds of settings from forests to sophisticated cities.
This game is really for the fans of puzzles, because there's a lot of them well outnumbering the hidden object scenes. There is a great variety of the puzzles not only in their kinds but also in the difficulty levels.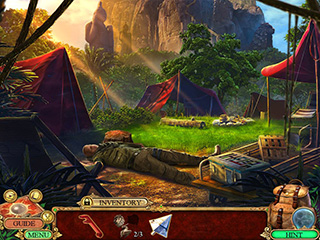 The difficulty level of the game in general is adjustable in the settings and by choosing one of the four different modes including the custom one.
The hidden object scenes are few but offer a variety of searches types and look like just another type of a puzzle. You get to play FROG, lists, silhouettes, and replacements scenes. Both hidden object scenes and puzzles are replayable.
There is a lot to collect in Hidden Expedition: The Fountain of Youth Collector's Edition. You get to collect 20 fact cards, 41 signs, and don't forget all the 17 morphing objects scattered all over the game.
In addition to that you are challenged with 13 achievements to earn. There are the usual downloadable extras like music and art.