Legends of the East: The Cobra's Eye - save the man you love!

Download Legends of the East: The Cobra's Eye for Windows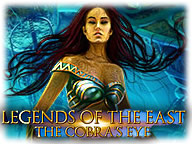 It's an undeniable fact that we have more women now saving the world than men.
Legends of the East: The Cobra's Eye Collector's Edition is just another story like that.
But it really hits the target as it offers the kind of a story and a gameplay that the fans of the genre are really looking for.
Well, the story is actually about the fate of the world at stake because of some artifact.
The evil forces are really after it and somehow you are the only one to prevent them from obtaining it.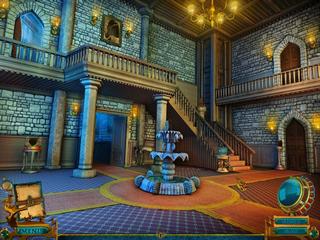 Your loved one turned out to be in the middle of it all.
So in addition to rescuing the world, you are now also to rescue him. Not very romantic, huh?
The visuals and audio are just excellent. Great acting is accompanied with the really good voice overs.
The characters look very attractive as a visual part and presentation of the story.
The gameplay's main focus is not on the hidden object scenes, but rather on the puzzles that come in great variety.
They are fun and very enjoyable even when it's a well familiar kind of puzzles.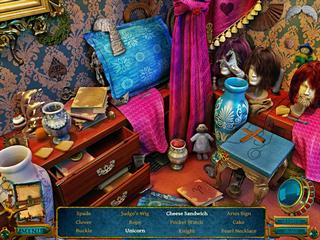 There's no map to tranport you from one place to another.
There isn't much more extras, as something else rather than just the "basic elements" of a hidden object puzzle adventure game.
The game is going to have its lovers and haters depending on the likes of an individual.
Free trial version is rarely a bad idea when you are considering whether to buy a game or not. This one is no examption.

Download Legends of the East: The Cobra's Eye for Windows
Game Review from Gamemile