Magic Cards Solitaire 2: The Fountain of Life
Magic Cards Solitaire 2: The Fountain of Life is a cute little solitaire game. There is an interesting story to follow and a few challenges to overcome. This game is a second game in the series following the story of a fairy from the elven world and a magician from our world. The fate has brought them together again!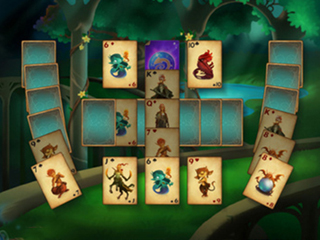 If you played the first game, you know that magician Knoxford has caused a fairy to be transported to his world through a portal. That happened as a result of a not so successful experiment. So they had to work together on finding the right ingredients to help her get back to her world.
This time around he gets to be transported to her world at a very difficult time and his alchemist skills come in very handy. There is a fountain of life in their kingdom that is about to go out and impact the whole kingdom in many ways. They are again working together on getting the right ingredients to save the fountain and the kingdom.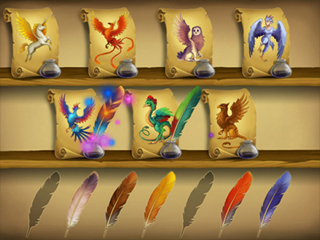 This is the story behind everything you are going to do in this game. It is very light and positive and great for younger players. The graphics are colorful with a lot of fairy tale creatures and realities.
The gameplay is put together in an interesting way, you have solitaire and mini games to play as you collect all the ingredients that you need.
As for the solitaire games, you get to play classic match, golf, 13's, and 10's. So there is a variety there to please different preferences of different players.
The better you play, the more options you have in the game. For example, when you remove a card, you get money to buy wild cards. Among other things that you can get are Undo option and Hint. All of these games are replable. So if you want to get that perfect score, you are welcome to try as many times as you want!
Magic Cards Solitaire 2: The Fountain of Life is a fun card game for the players of all ages!
Game review from GameMile.com ©