Mayan Prophecies: Cursed Island - find the artifact before the entire island to breaks apart!

Download Mayan Prophecies: Cursed Island for Windows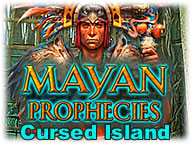 Mayan Prophecies: Cursed Island is a hidden object puzzle adventure game where you find yourself in one of those situations when you thought the storm is over but in reallity another great challenge is right around the corner.
If you played the previous release, you would know that the story's end was dangerous but promising.
Escaping from the ship of ghosts, you ended up at sea with your friends.
Good news is that you are alive, bad news is that the island you shipwrecked on put your life in danger again.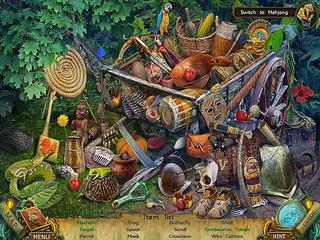 The island is inhabited by the Mayans who demand their artifacts back.
Otherwise the whole island will be torn to pieces by the Spirit of the Volcano.
The game is supposed to look great since we are on an island, and it does.
The colors and the drawings create very beautiful and pleasant to the eye scenes. The sounds and voice overs make it more realistic.
The gameplay is that of a standard HOPA game. You are going to turn to your map a lot since there's a lot of backtracking.
You can play Mahjong puzzles instead of the hidden object scenes, that are interactive and many.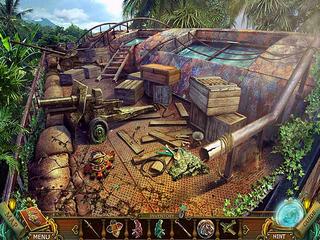 There are also morphing objects to find and achievements to pursue.
Mayan Prophecies: Cursed Island is a nice game to please the HOPA fans. If you like this one, you should try the first one, too (only if you haven't yet).

Download Mayan Prophecies: Cursed Island for Windows
Game Review from Gamemile