Mystery Case Files: Shadow Lake - uncover the evil legend that haunts a forgotten town!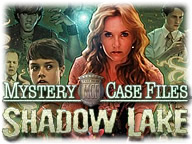 Here's another release in the Mystery Case Files series.
The series has a lot of fans. But is this one going to keep the standard.
Mystery Case Files: Shadow Lake is a mysterious story where the help of psychic is needed to stop the evil force.
Something strange happened in 1973 in the town of Bitterford. An inmate has found a strange object in his cell.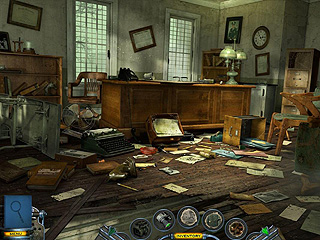 That insignificant event has turned the town into ruins. What was that?
What exactly has happened? Those are kind of quistions you are to find the answers to.
But you are not alone. You have a strong player on your team, a psychic Cassandra Williams.
The graphics are okay. There's something lacking, though, some liveliness.
More morphing objects throuoghout the game would do the trick. But they are still much better than in many other games.
The game features a fair amount of hidden object levels. They do not offer anything new to the genre.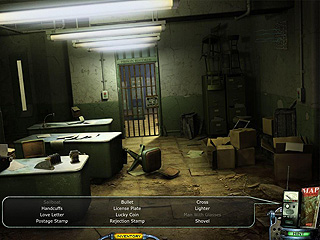 The puzzles are all same old ones that you've played many times before.
The whole gameplay is challenging as usual for the games of the series.
The work with the psychic gets too repetative as you have to come back to her after every chapter and go over the location you have just visited to reconstruct the "drawings".
Mystery Case Files: Shadow Lake is still a phenomenal game.
Long-time fans of the series may feel it doesn't quite live up to expectations, but no one could deny that it's a lengthy, well-built hidden object game that offers hours of great puzzles and entertaining ghost stories.
Game Review form Gamemile