Mystery of the Ancients: Lockwood Manor - uncover the truth in order to save your best friend and yourself

Download Mystery of the Ancients: Lockwood Manor for Windows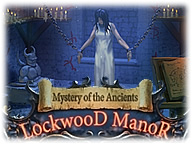 Mystery of the Ancients: Lockwood Manor is one of those games that will surely turn a couple of hours into a nice experience outside of the reality. It is one of the best examples of the hidden object/adventure genre games.
You have to make your way out of there as well as rescue your friend.
One of the most popular parts of the hidden object/adventure games is some demonic taste of the story.
This time there is an abandoned manor that used to be used by a group of people who knew how to awake the evil spirits and imprison them in the statures.
Years later you end up going there because your best friend has disappeared and according to her note she was supposed to be there.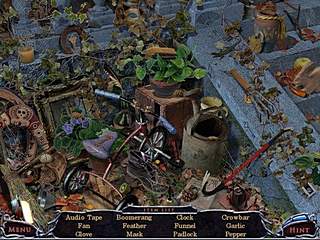 So upon your arrival you find her enchained in a terrible condition. The other person who you find there is her very boyfriend.
But then for some reason you don't hide, but instead you talk to them and that of course doesn't make you any good.
Her boyfriend takes you to a cell where a scelleton is your company. From that moment on your journey begins.
Now you have to make your way out of there as well as rescue your friend.
Step by step you will also find out the details of her boyfriend's story and know why he is acting that way.The game is full of many interactive areas where you are to find or use some inventory.
There are enough hidden object levels. They are full of all kinds of stuff, but it all belongs to the scenes you are in.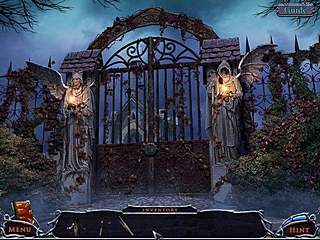 There are also some occasional mini-games. Those are fun to play even though they are not too new or challenging.
The game offers two modes of difficulty depending on the experience you have with the games of this genre.
The audio-visual presentation of the game is absolutely polished.
If you are anything like me, you would really appreciate the voice-over, but it is still okay even without it.
The game is definitely worth playing if you have interest in the genre.

Download Mystery of the Ancients: Lockwood Manor for Windows
Game Review from Gamemile