Mystery of the Ancients: Three Guardians - Casual games reviews.

Download Mystery of the Ancients: Three Guardians for Windows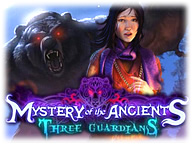 Mystery of the Ancients: Three Guardians Collector's Edition is one of the games you don't want to miss.
It is a hidden object puzzle adventure game that is very well thought through both in its story and gameplay.
One of the things that you learn from this game is that you must be careful in choosing a boyfriend!
Your sister's boyfriend has got an enemy that is out there for revange.
And he's got the power to make it huge. The crows have been terrorizing the town as the army of this mysterious person in a feathered cloak.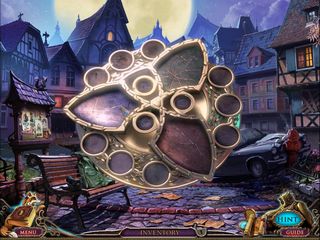 The game's audio-visuals are amazing.
There's a bit of darkness, beautiful shades and combination of colors.
The voice overs and the music are excellent too.
The game is full of really nice hidden object scenes that are progressing and interactive.
Some of them have puzzles within them.
You will have to find over 30 squirrels, 20 jigsaw puzzles and 9 statues.
The game challenges you with a lot of achievements available for you.
Adventure is one the main components of the game play. A jump map and a journal with character cards and videos are available for you.
The game is really one of the best ones recently released.

Download Mystery of the Ancients: Three Guardians for Windows

Game Review from Gamemile