Mystery Tales: Alaskan Wild game review on Absolutist.com! - Casual games reviews.

Download Mystery Tales: Alaskan Wild Windows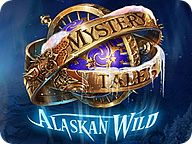 It seems that we have so many cold weather themed games suddenly when the summer is over.
What about beautiful autumn themed games? Anyways, Mystery Tales: Alaskan Wild Collector's Edition is not just about the Alaskan cold, it is about family drama and mysteries.
Everyone knows that you don't just marry a person, you marry their family too!
Don't worry you are not marrying anyone in Mystery Tales: Alaskan Wild Collector's Edition, but your sister is...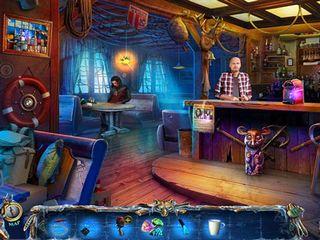 She's beem trying to get you to come to Alaska to visit her for a long time. And now when you decide to come, you end up at an uncomphortable dinner with the love of her life and his mother.
Those dinners rarely do well. And this exact one was no exeption when your sister gets kidnapped. Now you are to rescue her from whoever or whatever has gotten control over her.
But this is also a time to learn a bit more about her love's family and their dark sicrets.
It does not take long to find out that the mother is behind what has happened.
There is a long history of unhealthy relationship with her son that involve magic.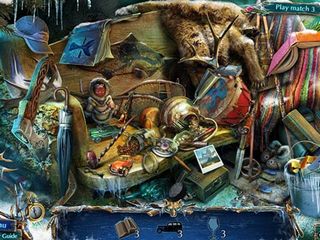 Magic is going to be something that you yourself are going to use to win your sister over back.
A local shaman has helped you providing you with an amulet that works well with the animal totems.
It transforms you into that animal totem and you play a mini game as that animal. This is quite an interesting twist to the mini games part.
Plus as a wild nature photographer you get a chance to take pictures. But don't forget to pick up inventory while you enjoy the wildlife.
The hidden object scenes include all known search types and even a match three option in case you don't like the searches of hidden objects.
The collector's edition offers you all the typical content like a number of achievements, morphing objects, a strategy guide, a bonus chapter, replayable puzzles, and a lot of media extras.

Download Mystery Tales: Alaskan Wild Windows
Game Review from Gamemile