Mystery Trackers: Raincliff's Phantoms - Casual games reviews.

Download Mystery Trackers: Raincliff's Phantoms for Windows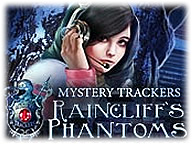 Mystery Trackers: Raincliff's Phantoms Collector's Edition is the sixth game in the release.
And it blows your mind away with its high quality in every single detail.
As you can guess from the title you are going to Raincliff to reveal its supernatural activity.
You have been informed about a strange activity in Raincliff when a reported disappears.
The records that she leaves behind are quite disturbing and suggest a number of invisible people living out there.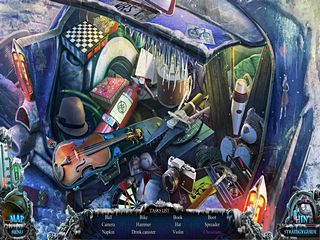 It is your job to get there and investigate the situation.
The visuals are exceptional with so much attention to so much detail.
You can tell that they work hard on every scene you find yourself in.
They did a pretty good job with showing the invisible poeple. The sounds add to every scene as well.
It's either just outside random sounds or chattering of the invisible.
The gameplay is for you and your companion, detective Elf to explore. He's helpful with all kinds of item you need to get but can not.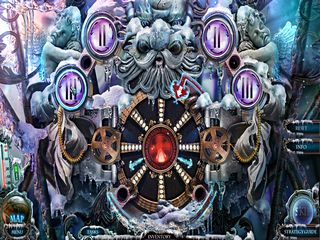 The game balances hidden object scenes, mini-games, and adventure very well without the domination of any of the components.
There's an interactive map that shows you the active areas and allows you to jump right there.
The strategy guide does not follow you progress. There are morphing objects to collect in order to raise the temperature.
The game is fun to explore and experience. Find your perfect time for you to get into it till you get to the end of the story.

Download Mystery Trackers: Raincliff's Phantoms for Windows
Game Review from Gamemile